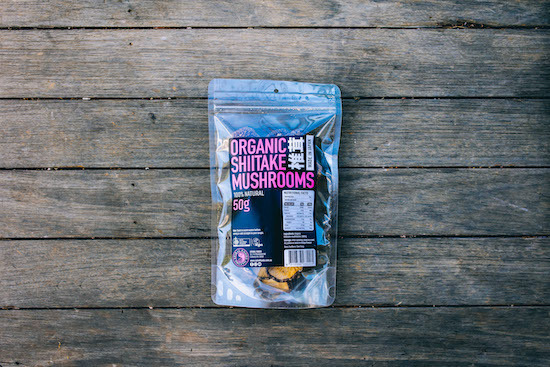 Spiral Shitake Mushrooms
Spiral  shiitake mushrooms are of the highest quality and grown outdoors on oak logs, without chemicals and added flavours. Known as the 'elixir of life' since ancient times, shiitake mushrooms contain a rich amount of minerals and B Vitamins. Donko is a type of shiitake that grows slowly in the cold season and is gathered when its top is 60%-80% opened. Due to the long growth period it leaves the Donko Shiitake with soft texture, rich flavour and aroma. Dried Shiitake are easy to prepare, soak in warm water or add straight into soups or stews. When soaked, use liquid as its full of flavour.
Soak in warm water before using or ad straight to your soups.
Ingredients: Organic Shiitake mushroom (100%)
In stock