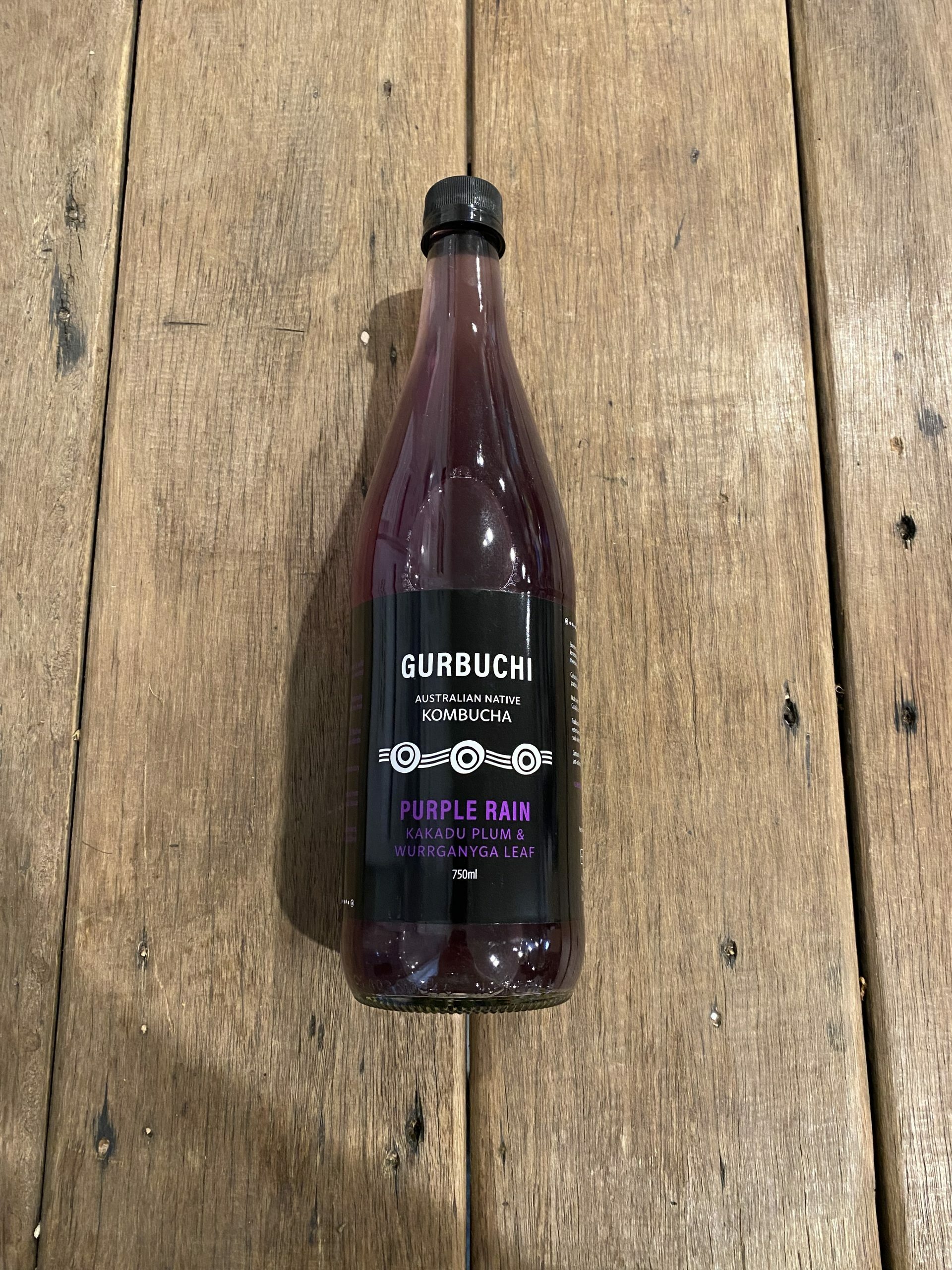 Native Kombucha – Purple Rain: Kakadu Plum & Wurrganyga Leaf
Take a ride out of this world, through the Lemon Myrtle Way. Enjoy the bursts of Zingy Stardust in every mouthful.
Gurbuchi is handcrafted from 100% whole Australian native ingredients.
No Concentrates. No flavour essences. Just pure whole Native fruits and leaves.
4 week plastic free brew. Not 1-2 weeks (Means low sugar content).
In our Gurbuchi, we only use the best organic and wild harvested ingredients and pure Kalang River water filtered through native hardwood charcoal and quartz crystal .
Since the Dreamtime, Australian Aboriginal People have consumed fermented foods and drinks for ceremonial purposes and for their elixir health benefits.
Gurbuchi is a fusion of traditional Australian fermenting practices and ancient Manchurian Kombucha brewing. We are committed and passionate about being a plastic free company.
$11.95 750ml
Currently Unavailable
Currently Unavailable