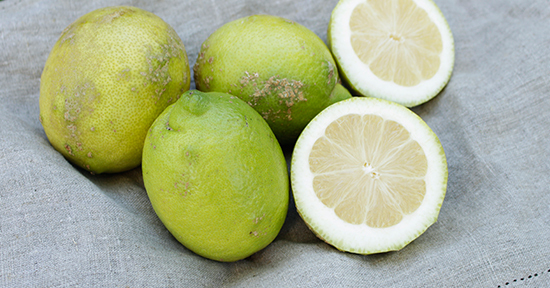 Lemons – Eureka
Organic.
Bitter flavoured lemon, very rich in vitamin C and also provide potassium and folic acid.
A lemon foot bath will stimulate blood circulation, support our warmth body and promote gentle cleansing and healing. They are perfect to use during transitions and times of change or when you feel a bit overwhelmed or have a lot going on. Children can especially benefit from lemon footbaths when they have picked up too much from the environment or after busy days out and about. The healing qualities of lemon will help ground them and restore balance and harmony.
The feet are particularly absorbent skin surface and have a long history of being used to administering medicines. Foot baths can help to bring the energy down from the head into the feet and induce calm and balance.
Kitchen Tip: The ascorbic acid in lemons can be used to prevent the discoloring of the flesh of fruits and vegetables that oxidize when exposed to the air. Rub the cut surfaces of low acid fruits and vegetables—such as bananas, peaches and avocadoes– with lemon juice to delay oxidation and darkening.
In stock