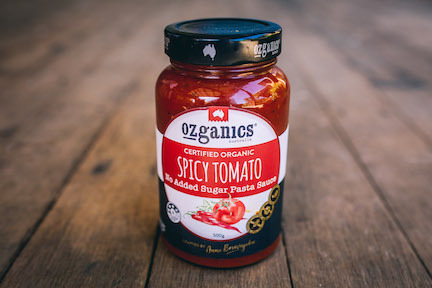 Ozganics – Spicy Tomato
Fresh garden herbs, tomatoes & chilli lovingly simmered and stirred to a perfect consistency. This rich sauce is a pasta lover's dream come true!
Ingredients: Organic Tomatoes (96%) (Organic Tomato Puree, Organic Diced Tomatoes), Organic Onions, Sea Salt, Organic Garlic, Organic Herbs and Spices, Organic Basil (0.5% ), Natural Food Acid (Citric).
In stock