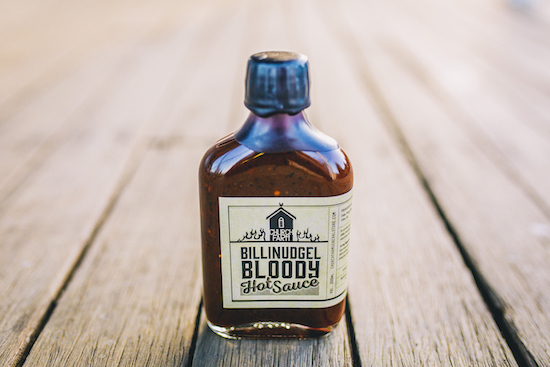 Church Farm – Bloody Hot Sauce
An extra fiery sauce using locally grown habanero chillies, char-grilled over coals and smoked with native lemon myrtle leaves for maximum flavour.
Serving Suggestions: Great on eggs, with Mexican food, on an oyster, with meats or in a Bloody Mary! Add to stir fries, soups, roast veggies, and mashed potato for a chilli lift. Bloody hot, bloody good.
Ingredients: Chillies, Vinegar, Water, Onions, Garlic, Dried Chillies, Salt.
Vegan & Gluten Free
In stock