Peace, Love & Vegetables - Byron Bay NSW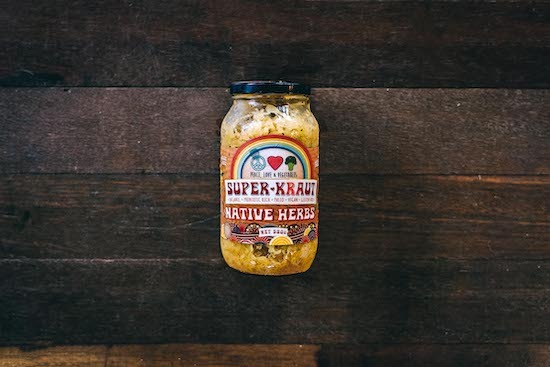 An instant classic! This country fresh Superkraut invites your taste buds to the natural flavours and perfumed aromatics of fresh Beetroot & Herbs. Fully-flavored and divinely yummy, no fridge is complete without this soul-satisfying masterpiece. Good to know it is incredibly healthy for you and has Peace, Love & vegetable stamp of approval, these guys even play music to there ferments, wow. Ingredients: Cabbage*, Filtered Water, Carrot*, Beetroot*, Salt, L-plantarum Culture Starter, Garlic*, Basil*, Rosemary*, Thyme*, Oregano*. (*Denotes ORGANIC)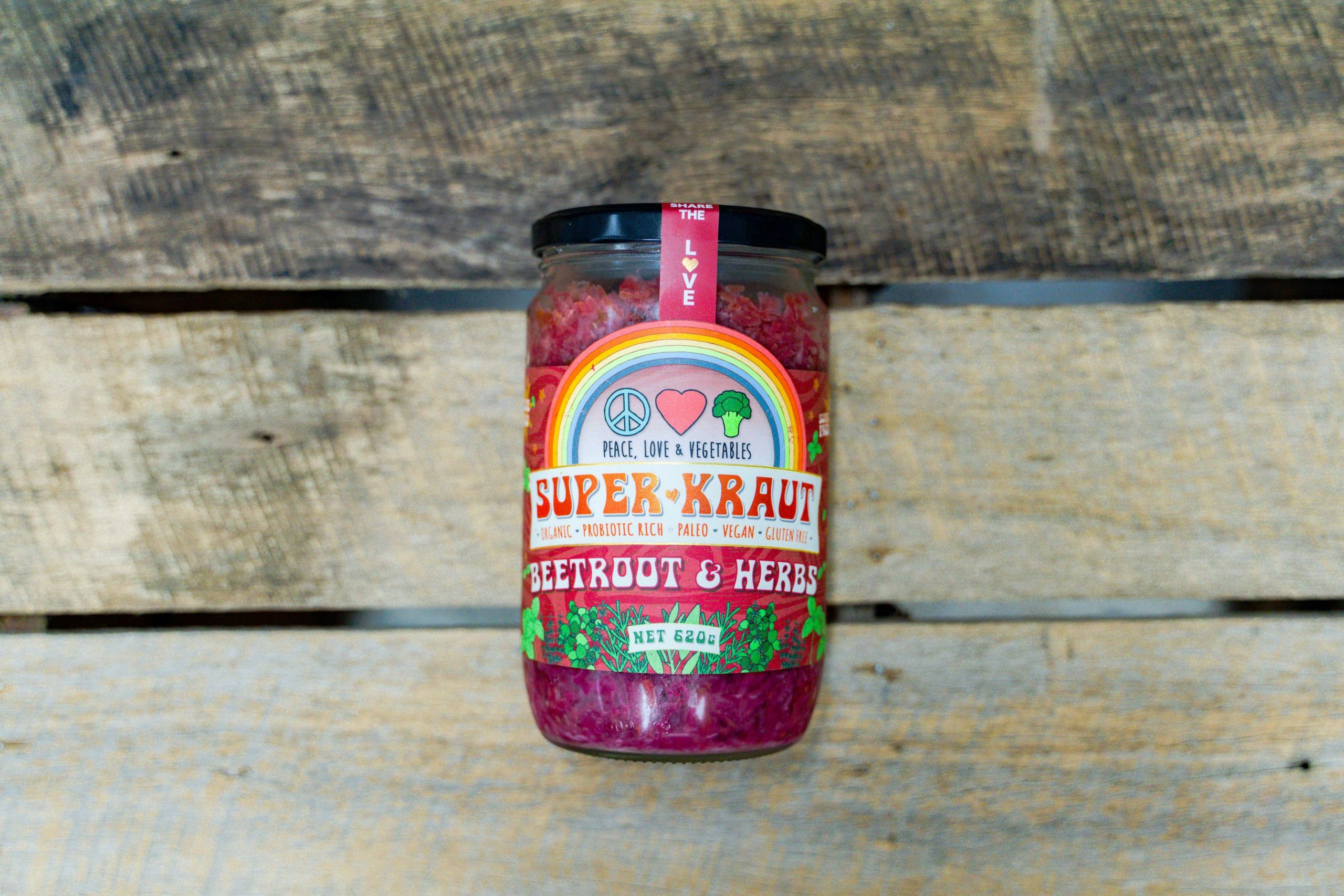 An instant classic! This country fresh Superkraut invites your taste buds to the natural flavours and perfumed aromatics of fresh Beetroot & Herbs. Fully-flavored and divinely yummy, no fridge is complete without this soul-satisfying masterpiece. Good to know it is incredibly healthy for you and has Peace, Love & vegetable stamp of approval, these guys even play music to there ferments, wow. Ingredients: Cabbage*, Filtered Water, Carrot*, Beetroot*, Salt, L-plantarum Culture Starter, Garlic*, Basil*, Rosemary*, Thyme*, Oregano*. (*Denotes ORGANIC)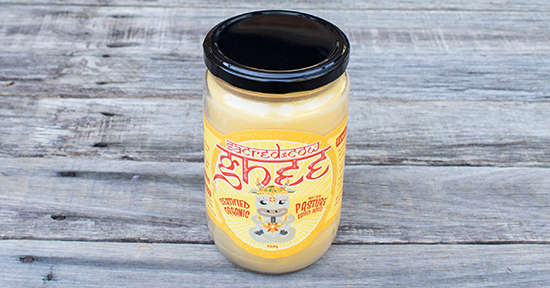 This unique high quality ghee is made from 100% organic grass fed butter that is high in omega 3's, which contributes to the unique creamy texture that people love. Ghee is predominantly saturated fat with a high smoke point of 252 degrees that resists rancidity, making it the perfect cooking oil! GHEE IS A NUTRITIONAL GOLDMINE:
Predominantly saturated fat (The good fats)
High in Omega 3 & 9 essential fatty acids
Provides Vitamin A, E, D & K
High natural source of Conjugated Linoleic Acid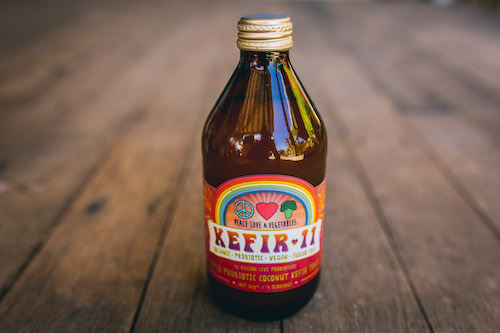 Kefir is a traditional fermented beverage that has been consumed for centuries due to its unique health-enhancing properties. Kefir is a unique ferment where the beneficial bacteria & active yeast exist in symbiosis. We recommend a 30ml dose to begin with.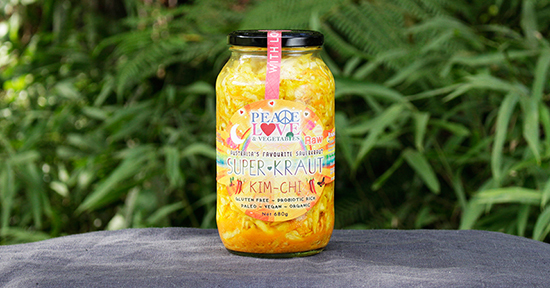 Kimchi is a vibrant and tantalizing mix of flavors that will get your taste buds dancing and your digestive system smiling!