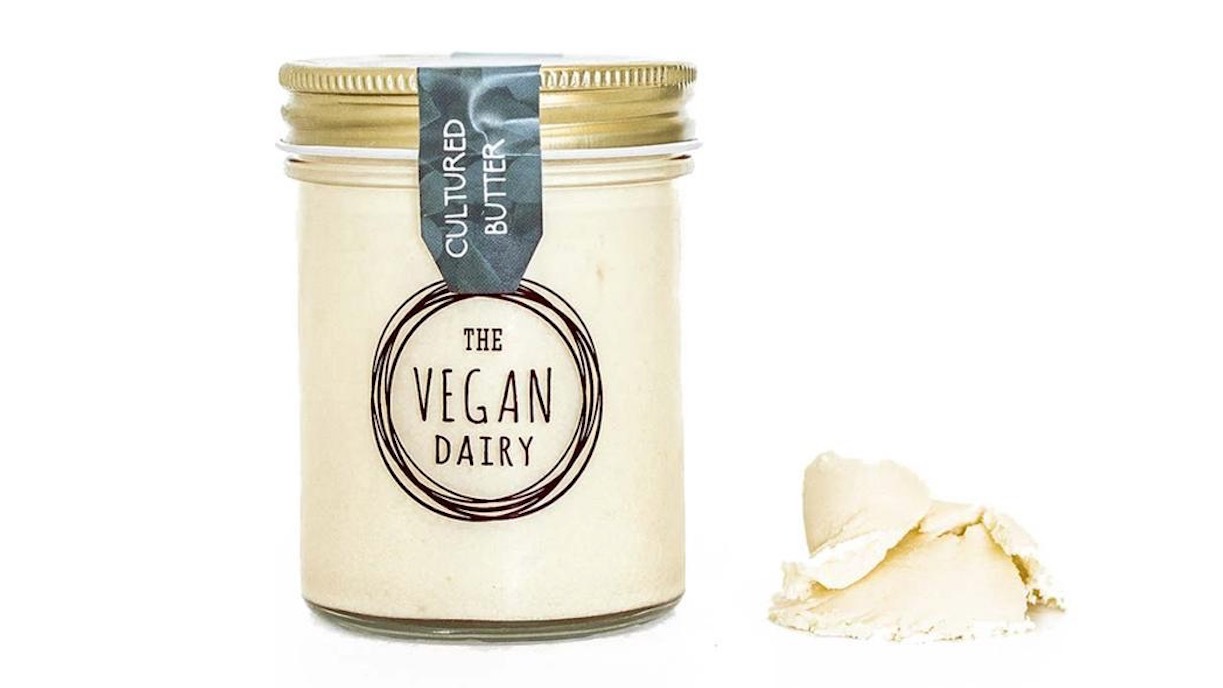 Vegan Dairy – Vegan Cultured Butter 200gm
Rich, smooth cultured vegan butter, lightly salted. This vegan butter tastes, spreads, melts and bakes like the real thing.
A delicious probiotic rich, cultured, vegan & gluten-free butter!
Ingredients: Organic coconut oil, filtered water, cold filtered rice bran oil, sea salt, soy lecithin, organic hemp, annatto.
Minimum shelf life of 1-2 months. This product can also be frozen! No Additives or preservatives
Taste & pairing
The creamy vegan alternative to your everyday butter. Can be used as a substitute in any recipes containing butter .. sweet or savoury Or just use it on your toast in the mornings .. the possibilities are endless.
Storage
Please keep refrigerated.
In stock