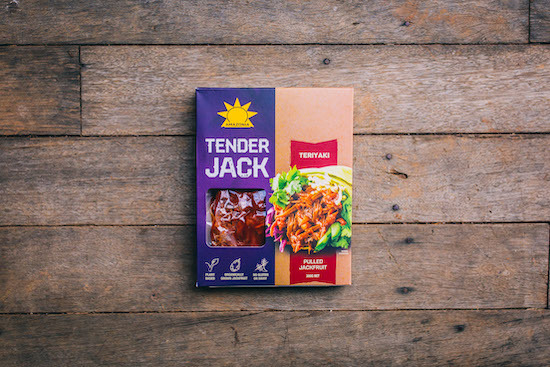 Tender Jack – Teriyaki
Made from organically grown jackfruit, a good source of dietary fibre and is the perfect plant-based addition to savoury dishes such as curries, salads, burgers, wraps, tacos, pizzas, or wherever your imagination takes you!!
Amazonia believes in using organic ingredients wherever possible, providing you with non-synthetic, real nutrition.
Ingredients: Tender Jackfruit, Tomato Sauce (Tomato Puree, Sugar, Salt, Onion Powder, Garlic Powder, Onion, Garlic, Pepper), Tomato, Soy Sauce (Soy Beans, Sugar, Salt), Tamarind, Olive Oil/Sunflower Oil, Herbs & Spices (Garlic, Ginger, Oregano, Paprika, Black Pepper, White Pepper, Rosemary, Thyme, Garlic Powder), Vegetable Stock, Brown Sugar, Sesame Seeds, Rock Salt, Unrefined Cane Sugar, Himalayan Pink Salt. Contains Soy and Sesame.
$7.95
Currently Unavailable
Currently Unavailable