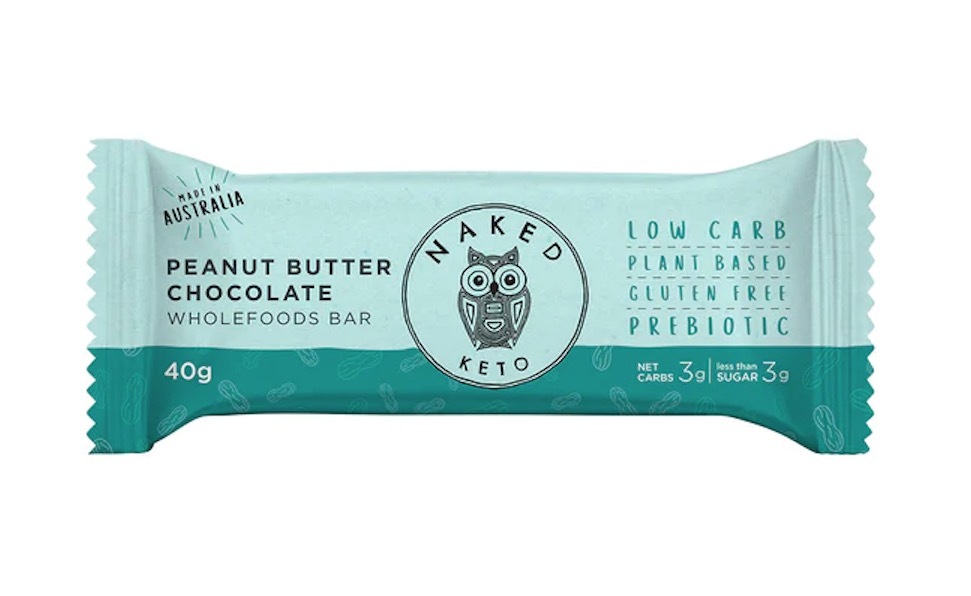 Plant Based Keto Bar – Peanut Butter Chocolate
Low Sugar and Carb, Vegan Friendly, Prebiotic, Gluten Free, Date free. Made in Australia!
What's in it?.. real food!
Peanuts, Peanut Butter, Almonds, Organic pea protein, Tahini, Chicory Root Fibre, Cacao Powder, Cacao Mass, Coconut oil, Coconut syrup, Erythritol, Chia Seeds, Himalayan MCT oil, Monk fruit.
Snacks that taste like treats!
Naked Paleo have created these awesome Australian-made Whoelfood snacks perfect for health-conscious, busy people who want to fuel their bodies with convenient, nutrient dense food.
Real food ingredients
Naked Paleo believes great health means fuelling your body with great ingredients so they use real food to create their bars. All products are:
+ Plant-based
+ Gluten-Free
+ Refined Sugar Free
+ Grain-Free
+ Dairy-Free
+ Preservative free
In stock