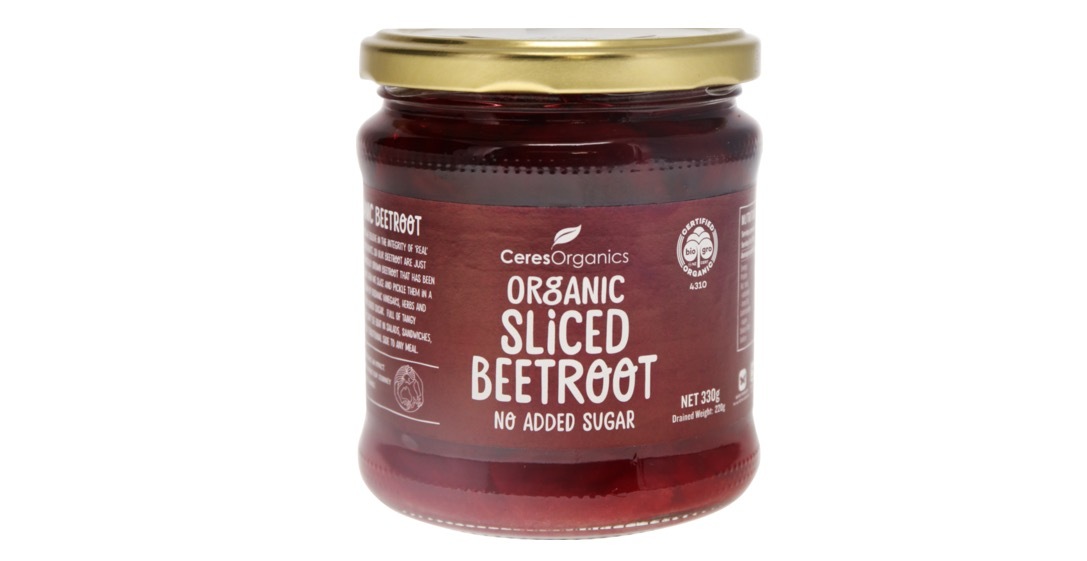 Organic Sliced Beetroot – Ceres Organics
Certified Organically grown beetroots, gently steamed, sliced and pickled in a traditional infusion of organic vinegars, herbs and spices with no added sugar.
Full of tangy deliciousness, perfect for salads, sandwiches and burgers or as a traditional side dish.
Ingredients: Beetroot* 66.7%, White Vinegar*, Sea Salt, Caraway*, Cloves*, Spice Extract* (*Certified Organic).
$5.15 330g
Currently Unavailable
Currently Unavailable