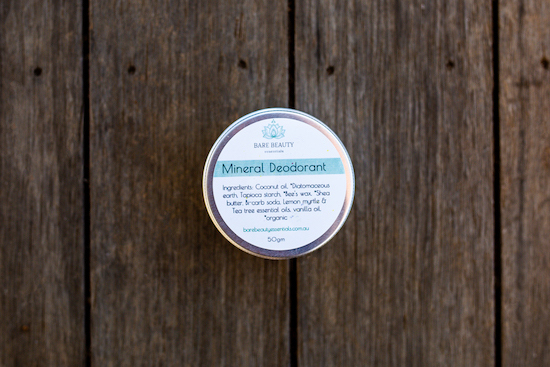 Bare Beauty – Mineral Deodorant
Locally handmade in Middle Boambee!
As we are all aware, aluminum (not to mention all of the chemicals used as preservatives) in antiperspirants and deodorants have been linked to cancer and neurological diseases such as Alzheimer's. Bare Beauty's Mineral Deodorant is a mineral clay based deodorant that really works and is gentle on your skin.
Ingredients: Coconut Oil, *Diatomaceous earth, tapioca starch, *bees wax, *Shea butter, Bicarb soda, Lemon Myrtle & tea tree essential oils, vanilla oil *organic
$13.95 each
Currently Unavailable
Currently Unavailable