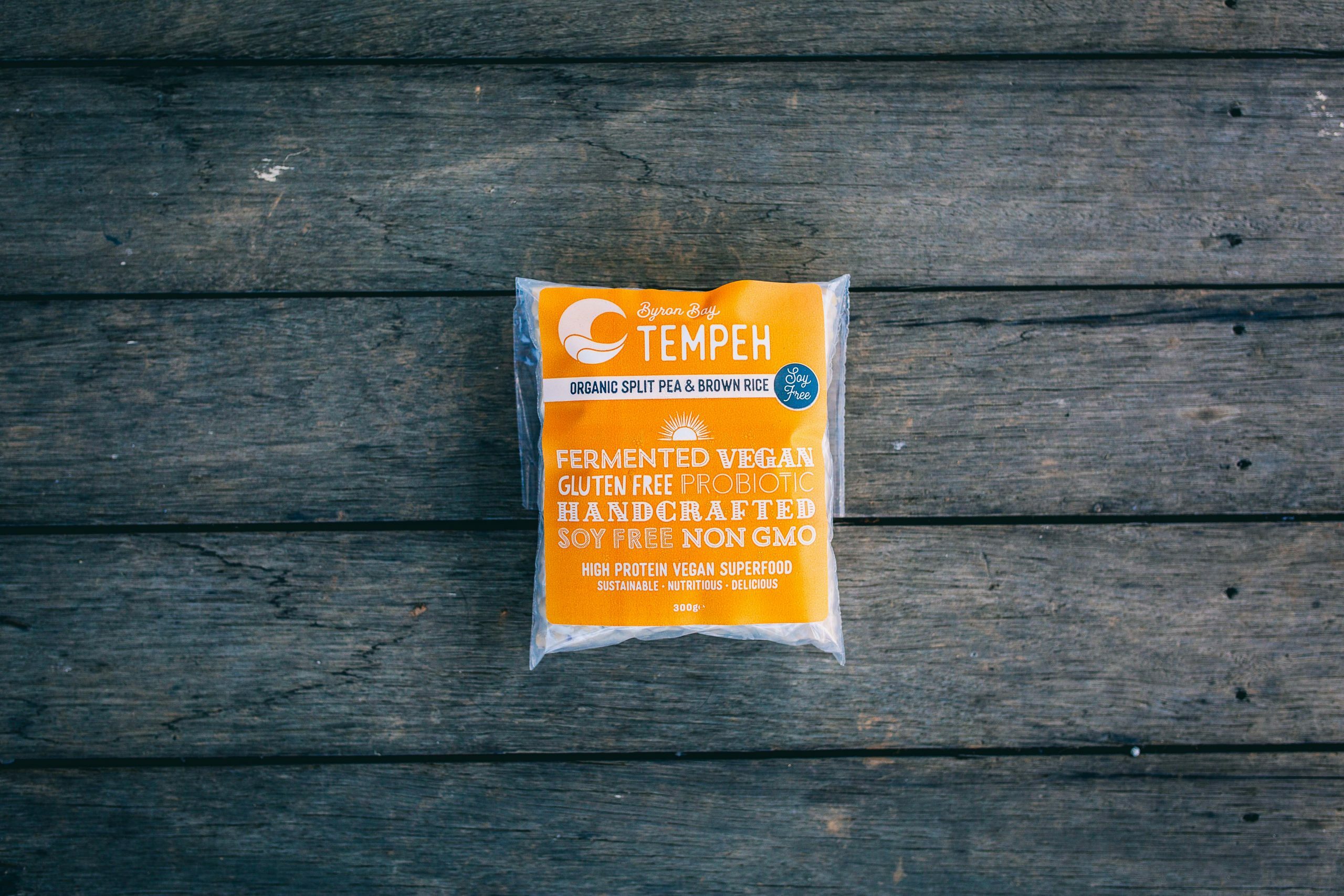 Byron Bay Tempeh – Split Pea – (Best Before __)
Our vanguard product, Mighty Bean Fresh Tempeh is the "Jewel in the Crown". All of our other products begin life as a block of Mighty Bean Fresh Tempeh.
This live fermented gourmet food is maturing from day of harvest and is best cooked within a few days of harvest or frozen sooner rather than later. When fried in coconut, peanut, or GMO Free sunflower oil fresh tempeh  has a great nutty taste and is fabulous as a tempeh chip on its own or added to stir fries.
250g
Currently Unavailable
Currently Unavailable