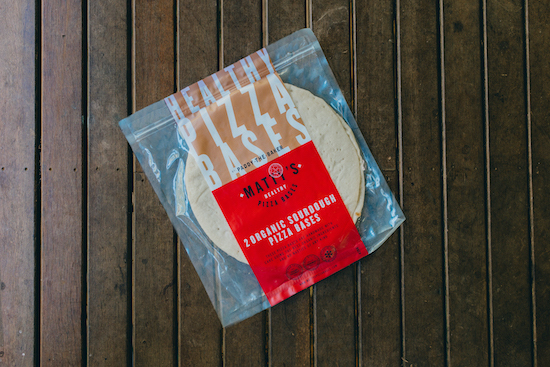 Matty's Pizza Bases – Sourdough
2 Plain Organic Spelt Pizza Bases.
Inspired by the classic recipes, we've created a range of organic pizza bases that use fresh, organic and sustainably sourced ingredients, handcrafted in our Sydney kitchen!
Our bases bake up beautifully and will change you view of bought pizza bases. Just top them with your favourite topping, place them directly on the rack of a hot oven, bake for 7-10 minutes and you'll have crisp yummy pizza. 
$16.50 2 Bases
Currently Unavailable
Currently Unavailable