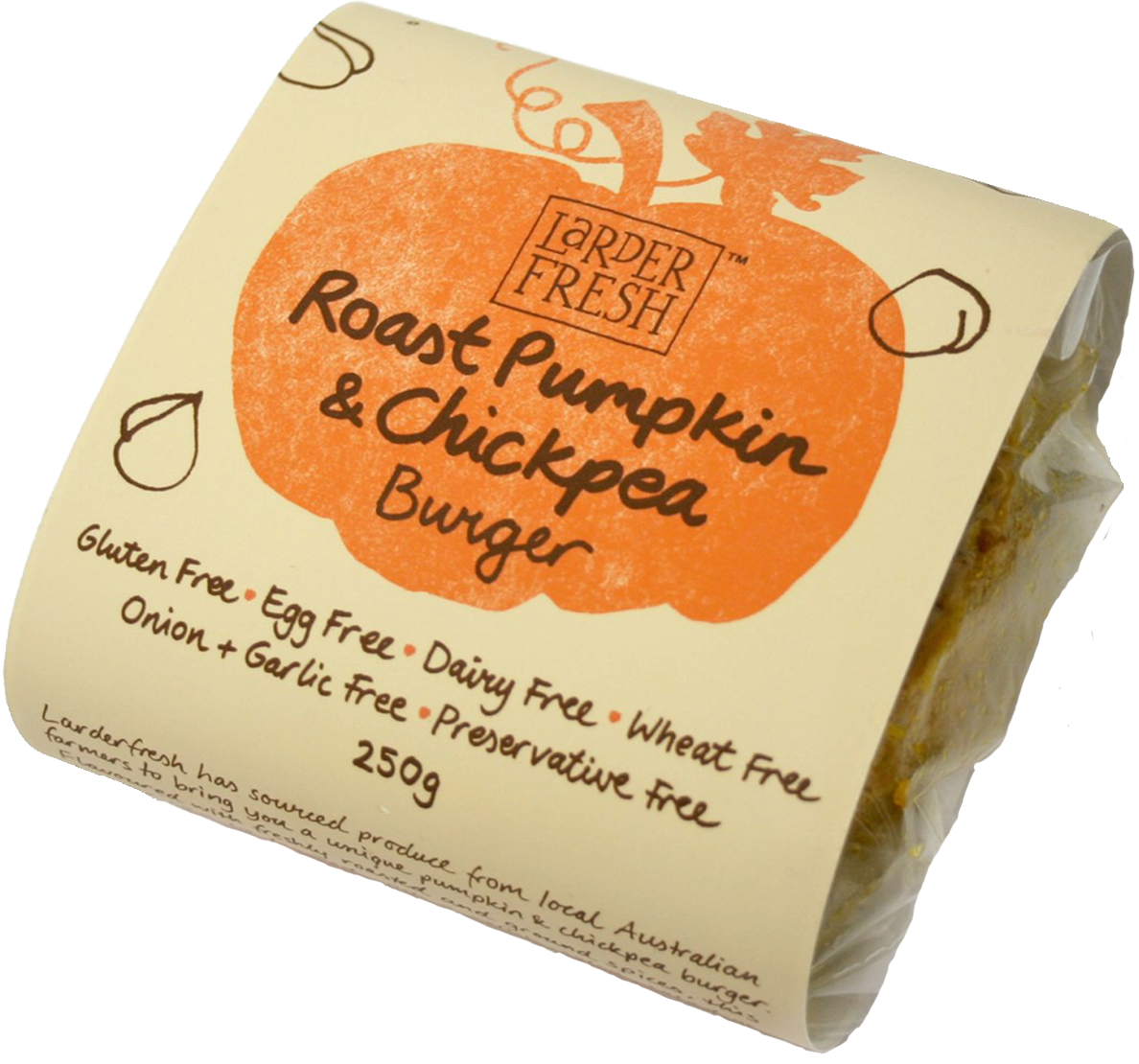 Larderfresh Burger – Roast Pumpkin & Chick Pea
With a unique combination of roast pumpkin and chickpea mixed with freshly roasted and ground coriander, you're sure to think twice about what separates a good veggie burger from a great one.
Free of gluten, dairy, wheat, egg, yeast, onion and garlic. No preservatives or additives. Vegan friendly.
Ingredients: Chickpea (51%), Roasted pumpkin (39%) Red lentil, Rice bran oil, Freshly ground spices, Salt, Fresh coriander.
250g
Currently Unavailable
Currently Unavailable