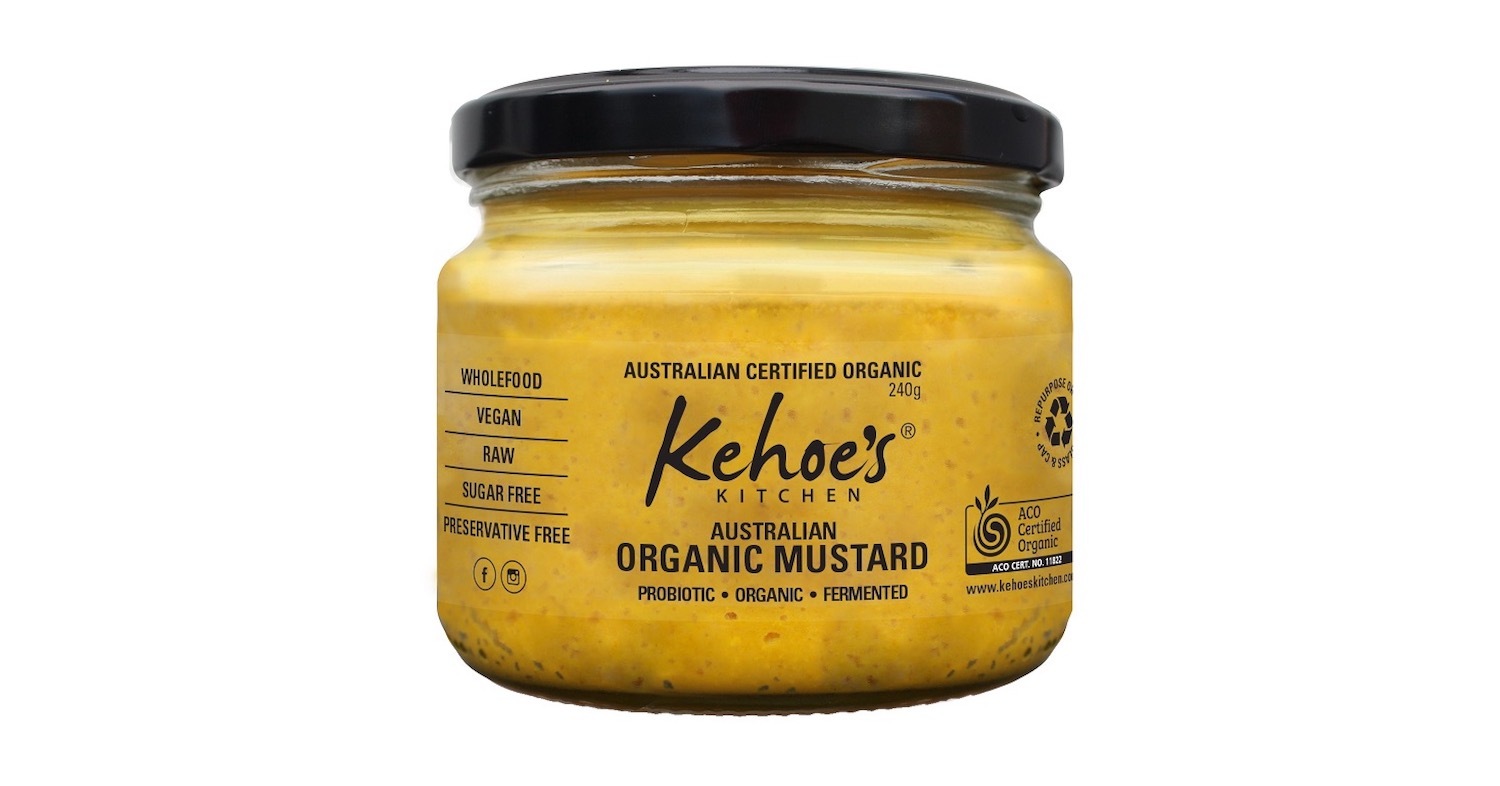 Kehoe's Fermented Mustard
Fermented, Raw & Probiotic.
A divine sauerkraut based, fermented mustard.
INGREDIENTS: Organic cabbage, organic mustard seeds, organic apple powder, sea salt & organic turmeric powder. 78% Australian Ingredients. GMO FREE
Probiotic strains and quantity vary from batch to batch. Probiotics may cause gas in the jar.
USE: Keep refrigerated. Use as you would a normal mustard.
In stock