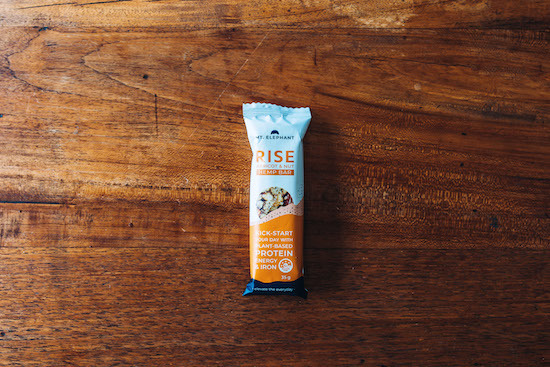 Hemp Bar – Apricot & Nut – Mt. Elephant
KICK-START YOUR DAY WITH PLANT-BASED PROTEIN, ENERGY & IRON
A delicious blend of nuts, hemp seeds, pepitas, chia and sun ripened apricots.
Elevate the ordinary to extraordinary with our delicious & nutritious seed and nut bars. Fuelled with 100% Australian hemp, this plant-based powerhouse is packed with nutrients and minerals designed to enhance your health and wellbeing.  A true healthy indulgence to give back energy and vitality.
100% sown and grown hemp seeds
Plant-based protein
Complete essential amino acids
Iron, magnesium, potassium
Omegas
Gluten free & dairy free
Vegan friendly
Australian made and owned
Ingredients: Nuts 29% (peanuts, almonds), brown rice syrup, apricots 12% (apricots, rice flour), hemp seeds 11%, brown rice crisps (rice flour, rice bran), sunflower seeds, pepitas 4.5%, chia seeds 1.8%, currants, sunflower oil, natural flavour.
$2.95 35g
Currently Unavailable
Currently Unavailable