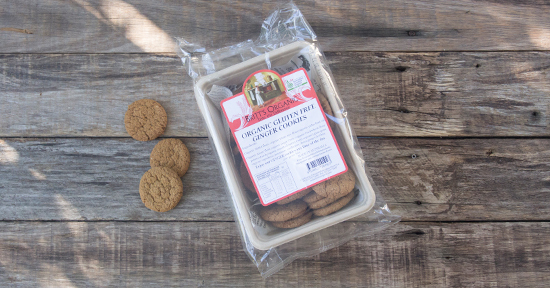 Ginger Cookies – Gluten Free
Certified Organic. Classic old fashioned Ginger cookie is perfectly blended with rich rapadura sugar, heart healthy, whole grain rice flour,buckwheat and milled flour, to reap the nutritonal benefits of all natural organic ingredients.
Ingredients: Organic millet flour,organic white rice flour, organic mazie flour,organic palm fruit oil,organic raw cane sugar, organic rapadura,organic buckwheat flour,potato starch, unsalted butter,(non organic) guar gum,lecthin, ginger,cinnamon, ground cloves,ground cardamon, filtered water.
$8.95 200g
Currently Unavailable
Currently Unavailable