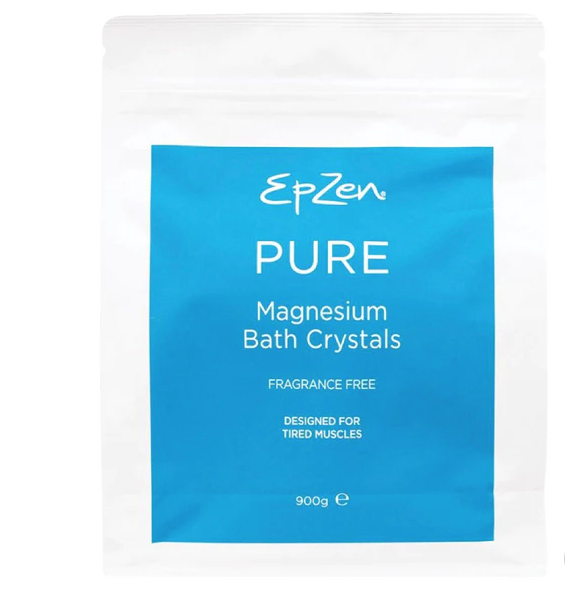 Epzen Epsom salts – 'Pure'
Made with the highest grade of Magnesium Sulphate (Epsom Salts), "uplift" is a blend of Mandarin, lemongrass and bergamot. Magnesium can help to release muscles tension, help with headaches and calm the nervous system to reduce stress.
INGREDIENTS: Magnesium sulphate, Citrus Nobilis (Mandarin Orange) Peel Oil, Cymbopogon Schoenanthus (Lemongrass) Oil, Citrus Aurantium Bergamia (Bergamot) Fruit Oil, Myristica fragrans (Nutmeg) Oil, Ocimum Basilicum (Basil) Oil.
DIRECTIONS Dissolve 2 cups into a bathtub, and revitalise for as little as 20 minutes, or 1 cup for a relaxing foot
Packaged in Australia. Vegan.
$12.95 900g
Currently Unavailable
Currently Unavailable