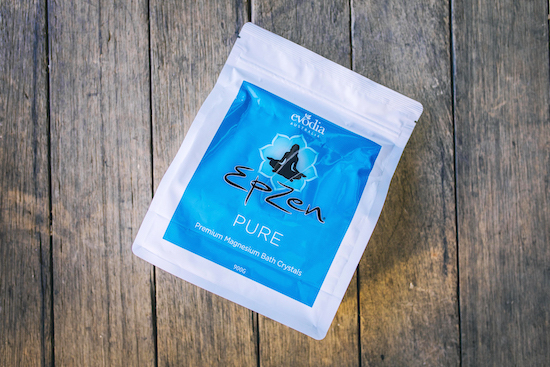 Epzen Epsom salts – 'Pure'
Soothe tired muscles and clarify your mind with Pure: 100% natural, unscented magnesium, great for those wanting a fragrance-free experience or wishing to add their own essential oil blend.
Magnesium is known to improve mood, sleep quality, assist with stress and relaxation. Studies show magnesium is best absorbed via the skin. Bathing in warm water, rich with EpZen® Magnesium Bath Crystals, is an ideal way to calm the mind, re-energise the body and be ready to embrace the opportunities life has to offer.
DIRECTIONS FOR USE:
Dissolve 2 cups of crystals in a warm bath or 1 cup for a foot soak and enjoy for 20 minutes.
INGREDIENTS:
Magnesium Sulphate.
In stock