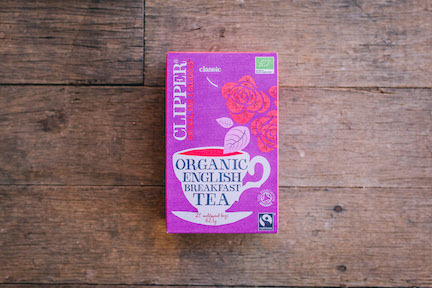 Clipper – English Breakfast
A majestic blend starring full-bodied Assam and wonderfully delicate Ceylon for a refreshing finish. Best enjoyed with the morning papers.
Ingredients: Organically grown black tea.
Making the world a fairer place sip by sip. We have been working with Fairtrade since 1994 and today we are very proud to be the world's largest Fairtrade tea brand.
Clipper products are sourced and made with a clear conscience.  We constantly strive to improve the welfare of the workers, whilst helping improving standards in education, health & housing.
In stock