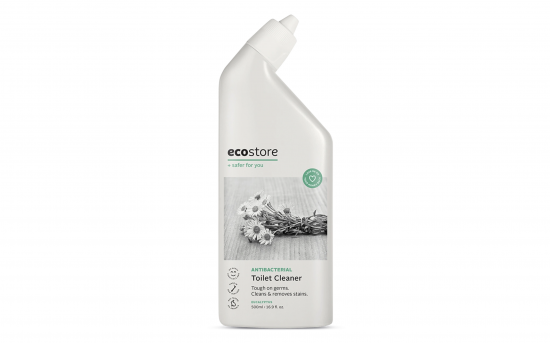 Ecostore – Toilet Cleaner – Eucalyptus
ecostore Plant Based, Eucalyptus, Toilet Cleaner
ecostore's plant based, toilet cleaner is independently proven to kill common household germs including E.coli, Staphylococcus and Pseudomonas bacteria.The easy to use nozzle is easy to get under the toilet rim. Suitable for porcelain and ceramic toilets, as it doesn't contain corrosive chemicals that may etch in to the toilets surface.
Suitable for septic tanks and greywater safe.
Made in New Zealand. Packaged in a recyclable sugarcane plastic bottle.
Ingredients: Aqua, Decyl Glucoside, Xanthan Gum, Benzyl Alcohol, Citric Acid, Dehydroacetic Acid, Lauryl Glucoside, Eucalyptus Globulus (Blue Gum) Leaf Oil
$9.00 500ml
Currently Unavailable
Currently Unavailable