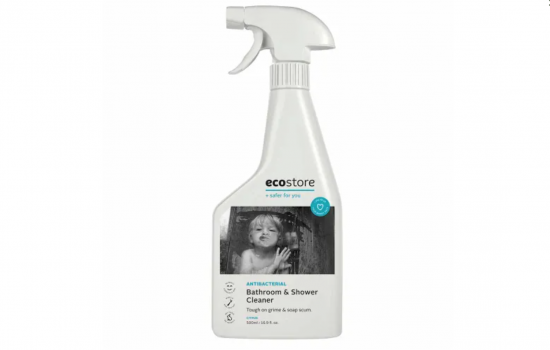 Ecostore – Bathroom & Shower Cleaner – Citrus
Ecostore Citrus Bathroom and Shower Cleaner contains the latest generation plant-based ingredients and is formulated to cut through dirt, soap scum and hard-water spotting to give a sparkling finish. It is suitable for most hard bathroom surfaces, including shower screens, tiles, acrylic, porcelain, fibreglass, metal, chrome, glass, sinks and baths, and has been independently tested against the market leader to ensure excellent results.
Antibacterial Ecostore Citrus Bathroom and Shower Cleaner comes with an economical foaming trigger spray designed to make the formulation foam and therefore hold better to slippery surfaces. This helps to save you money as well as minimising fumes and waste.
Ingredients:
Aqua, Decyl Glucoside, Citric Acid, Benzyl Alcohol, Dehydroacetic Acid, Limonene
$8.95 500ml
Currently Unavailable
Currently Unavailable