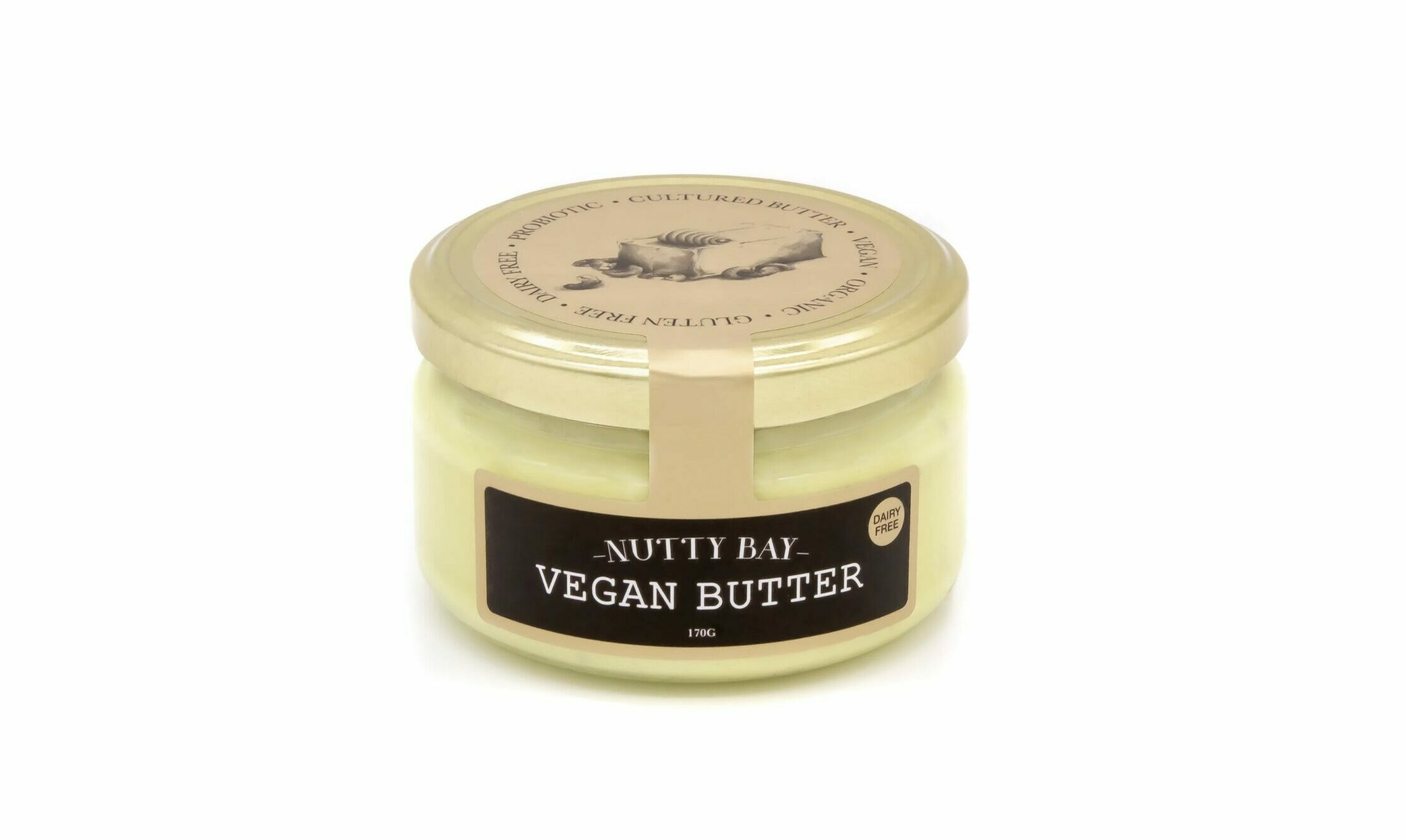 Nutty Bay – Vegan Cultured Butter – (Best Before 27th Jun)
A delicious probiotic rich, cultured, vegan & gluten-free butter!
Ingredients:
Activated Cashews*, Filtered Water, Coconut oil*, Sunflower Oil*, Salt, Soy Lecithin*, Lemon*, Turmeric*. *Denotes Organic
Taste & pairing
The creamy vegan alternative to your everyday butter. Can be used as a substitute in any recipes containing butter .. sweet or savoury Or just use it on your toast in the mornings .. the possibilities are endless.
Storage
Please keep refrigerated.
Fact
Our cashew based vegan butter has much less 'artery-clogging' saturated fat than regular dairy butter, helping to lower cholesterol.
170g
Currently Unavailable
Currently Unavailable