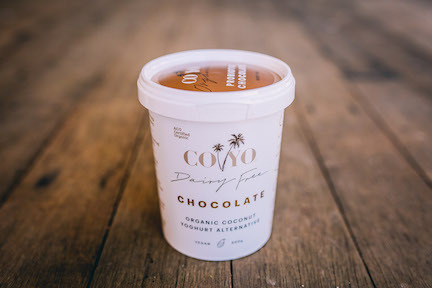 Coyo – Probiotic Chocolate – 500g
Cacao plays the hero in this one! We've combined cacao, apple juice and coconut nectar with our creamy natural probiotic yoghurt, to create a perfectly balanced tub of chocolatey goodness. Not too sweet and not too strong, this has become an addictive favourite for COYO fans!
INGREDIENTS:
Organic Coconut Milk (83%), Organic Apple Juice, Organic Coconut Nectar, Organic Cacao (2.5%), Organic Tapioca Starch, Acidity Regulator (Malic Acid), Live Vegan Cultures (Inc. Bifidobacterium, L. Acidophilus).
$8.95 300g
Currently Unavailable
Currently Unavailable