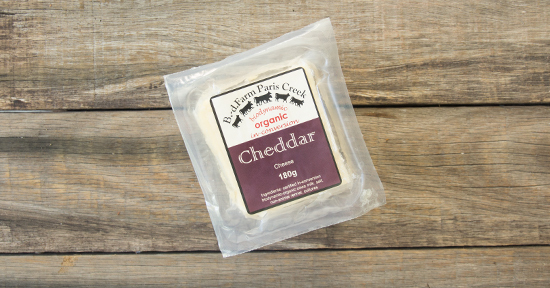 Cheddar – Paris Creek – use by 27/03/18
Certified biodynamic organic whole milk, cultures, non-animal rennet. Paris Creek Cheddar has a warm golden glow that develops over months. With a lightly salted self-aged rind, it has the characteristics of a typical younger English cheddar, is slightly crumbly but mellows on the tongue to a creamy, pleasantly tasty cheese. This cheddar is a must on every cheese platter and goes with basically anything, sweet or savoury.
$9.95 180g
Currently Unavailable
ON SPECIAL!
Currently Unavailable