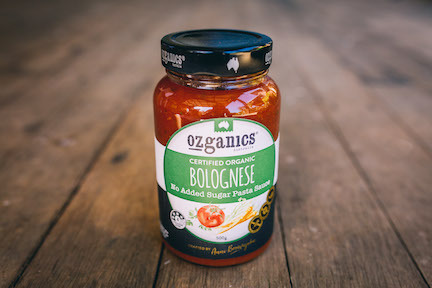 Ozganics – Bolognese Sauce
Slow-cooked in the traditional style, Ozganics pasta sauces have a pure and robust flavour. The rich combination of spring vegetables, tomatoes and herbs is a hearty mouthful for any dedicated foodie. Enjoy with pasta.
Ingredients: Organic Tomatoes (Organic Tomato, Organic Tomato Paste), Organic Carrot, Organic Celery, Organic Zucchini, Organic Onion, Sea Salt, Organic Herbs and Spices, Natural Food Acid (Citric).
$7.50 500g
Currently Unavailable
Currently Unavailable