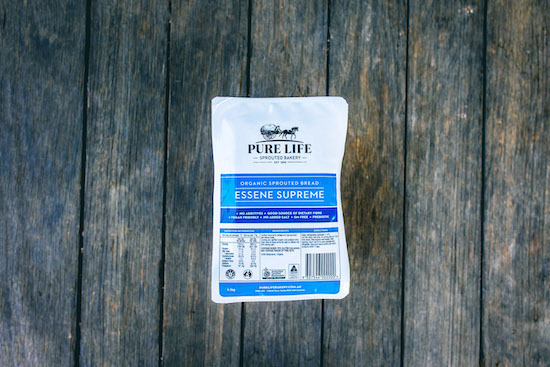 Biodynamic Sprouted Essene Supreme
The classic blend of sprouted wheat and sprouted rye delivers dense coarse textures with nutty flavours.
Ingredients: Certified biodynamic wheat and rye sprouted with filtered water.
No additives or preservatives
Flourless
Good source of fibre
Low fat
Low sodium
100% certified biodynamic
No added salt
Vegan friendly
Made in Yamba, NSW using 100% Australian biodynamic ingredients.
$10.95 1.1kg
Currently Unavailable
Currently Unavailable