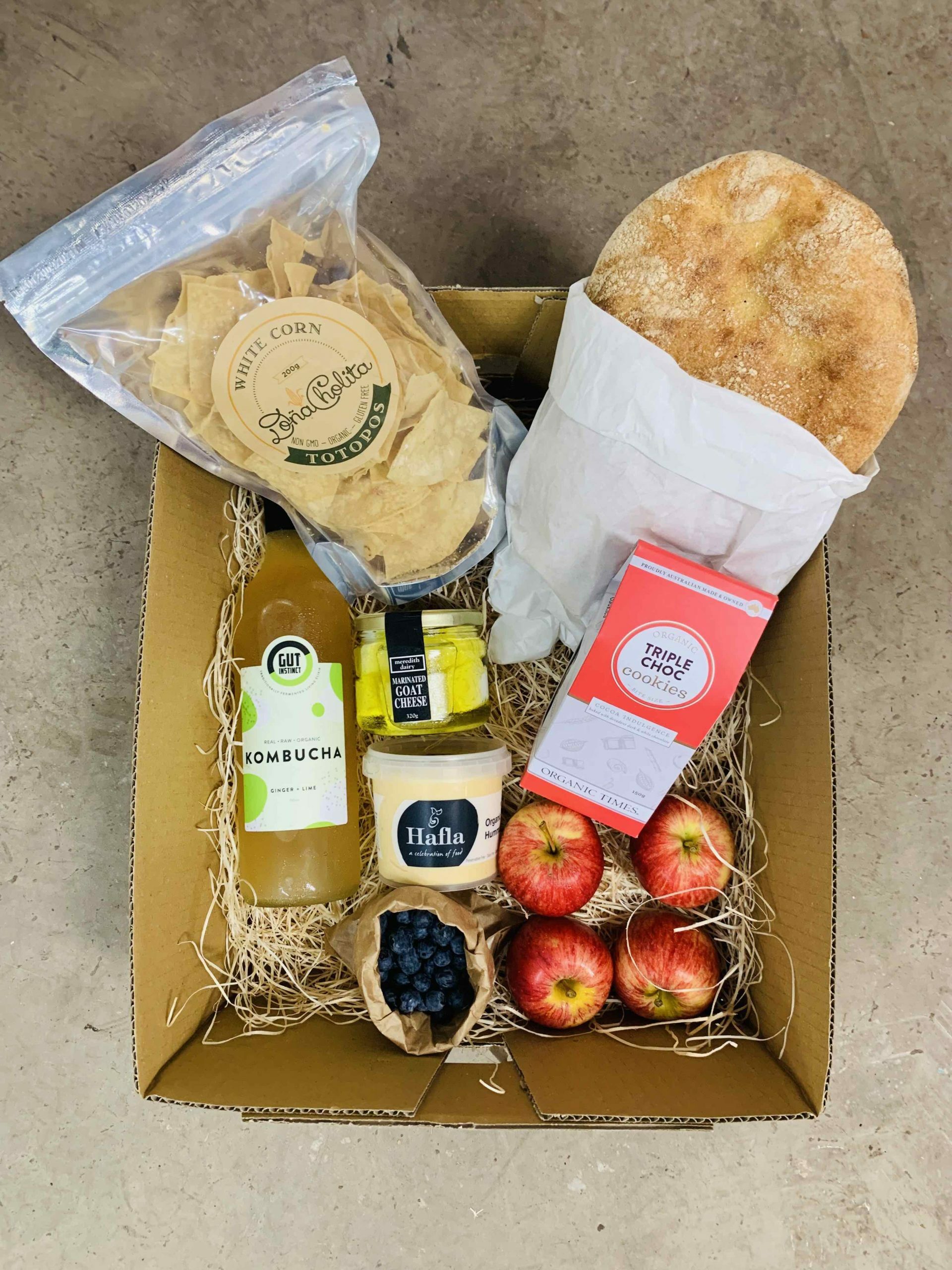 Picnic Box
A selection of organic and locally produced goodness perfect for a fabulous picnic for four.  The Picnic box is delivered in a presentation box and makes the perfect gift for someone special.
Includes:
– 1 bottle of Gut Instinct Kombucha
– 1 pot of Hafla Hummus
– 1 jar of Meredith goats cheese
– 1 bag of Totopos corn chips
– 1 loaf of fresh Hearthfire Bakery Ciabatta
– 4 serves of premium seasonal fruits (eg, pot of blueberries or strawberries, 2 mangoes,  watermelon)
– 4 apples
– 1 box Organic Times choc chip cookies
Premium presentation box, hand-written card and eco-friendly packaging included.
$65.00 each
Currently Unavailable
Currently Unavailable