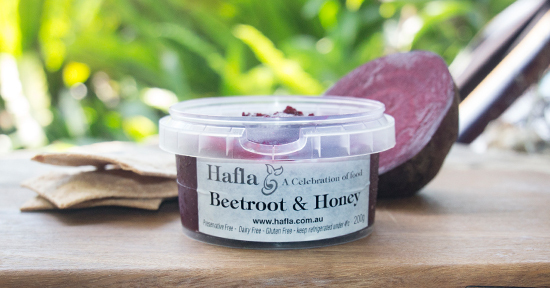 Beetroot & Honey – (Best Before __)
Our roasted beetroot dip is made with fresh beets, almond meal, honey and spices; it has a fantastically rounded flavor and stands on it own with beet lovers.
Using slow roasting method to retain the earthy flavor, we ensure that the dip tastes true to its name while keeping all the wonderful qualities of the beet.
It is made and sold fresh.
$5.75 200g
Currently Unavailable
Currently Unavailable