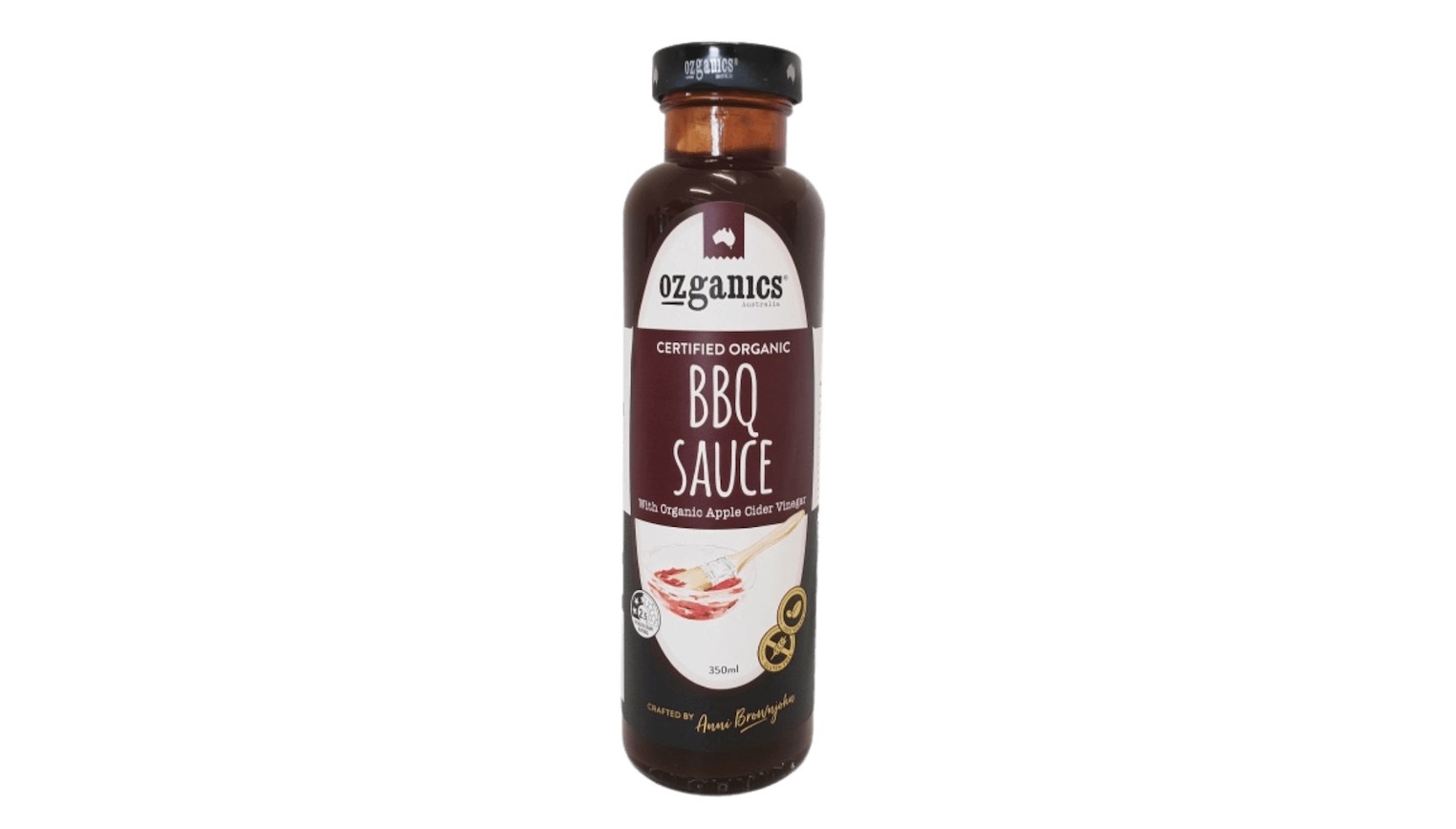 BBQ Sauce – Ozganics
BBQ Sauce is a family favourite, so it pays to get it right!
Sweet, savoury, and smooth, with the perfect hit of umami – use Ozganics Gluten Free, Vegan, Certified Organic and Sustainable BBQ sauce to compliment barbecued or grilled meats, burgers, salads or as a dip.
Ozganics BBQ Sauce is made with the combination of ripe red organic tomatoes, organic onions and selected organic spices in a reusable glass sauce bottle.
Ingredients: Organic Tomato Puree, Organic Raw Sugar, Organic Apple Cider Vinegar (19%), Organic Onion, Organic Molasses, Sea Salt, Corn Starch, Organic Garlic, Natural Colour (Burnt Sugar), Organic Spices, Xanthan Gum, Citric Acid.
CERTIFIED SUSTAINABLE
Farmed to protect the environment while also meeting consumption demands and without compromising resource availability for future generations.
CERTIFIED ORGANIC
Sustainable and regenerative, always free range and free of chemicals, artificial additives, hormones, synthetic herbicides, pesticides, and GMOs.
GLUTEN FREE
Improved health, weight loss and increased energy. Following a gluten free diet can help symptoms of celiac disease, bloating and aches.
In stock