Ozganics - Murwillumbah NSW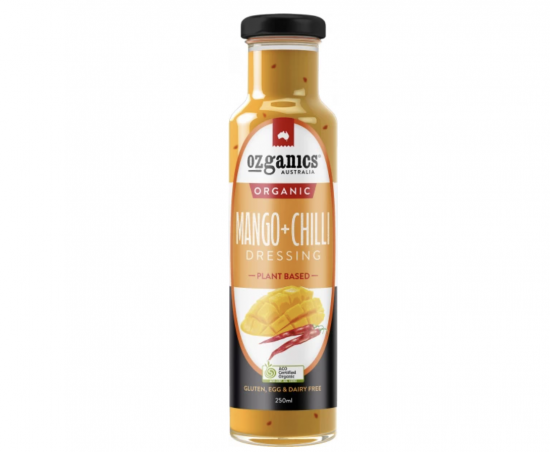 Add organic sunshine and just a little touch of heat without delicious Mango and Chilli dressing. Perfect to dress up salads, hot veges or instead of Mayo in a sandwich. Gluten, Egg and Dairy free. Made in Murwillumbah, Australia.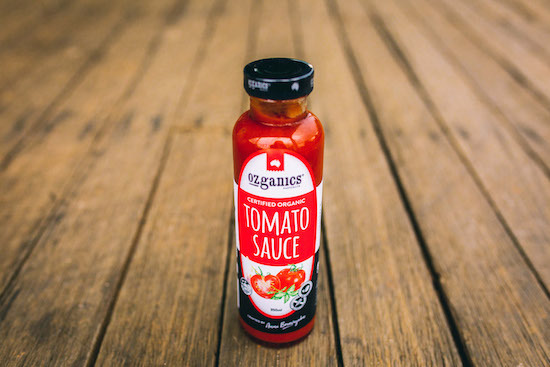 Certified Organic. The vibrance of organic pepper enhances traditional tomato flavours to make this sauce a winner for all occasions. INGREDIENTS: Filtered Water, Certified Organic Tomato Paste, Certified Organic Onions, Certified Organic Raw Sugar, Certified Organic Salt, Certified Organic Garlic, Certified Organic White Pepper, Certified Organic Cloves, Xanthan Gum, Acetic Acid and Citric Acid.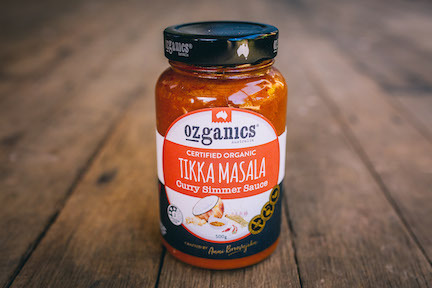 Ozganics spiciest sauce, Tikka Masala is for those who prefer a little heat in their curry. A superb fusion of our own spices blend, coconut & coriander. Ingredients: Filtered water, certified organic tomato, certified organic onion, certified organic sunflower oil, certified organic tomato concentrate, certified organic raw sugar, certified organic herbs & spices, certified organic coconut, sea salt, corn starch, certified organic garlic, acetic acid (naturally fermented), certified organic chilli.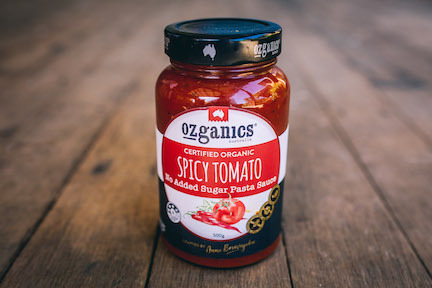 Fresh garden herbs, tomatoes & chilli lovingly simmered and stirred to a perfect consistency. This rich sauce is a pasta lover's dream come true! Ingredients: Organic Tomatoes (96%) (Organic Tomato Puree, Organic Diced Tomatoes), Organic Onions, Sea Salt, Organic Garlic, Organic Herbs and Spices, Organic Basil (0.5% ), Natural Food Acid (Citric).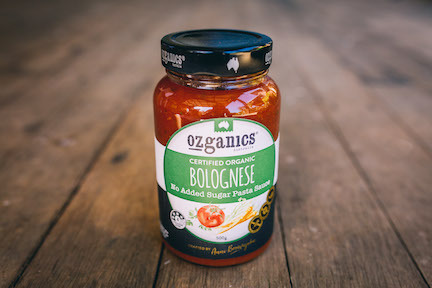 Slow-cooked in the traditional style, Ozganics pasta sauces have a pure and robust flavour. The rich combination of spring vegetables, tomatoes and herbs is a hearty mouthful for any dedicated foodie. Enjoy with pasta. Ingredients: Organic Tomatoes (Organic Tomato, Organic Tomato Paste), Organic Carrot, Organic Celery, Organic Zucchini, Organic Onion, Sea Salt, Organic Herbs and Spices, Natural Food Acid (Citric).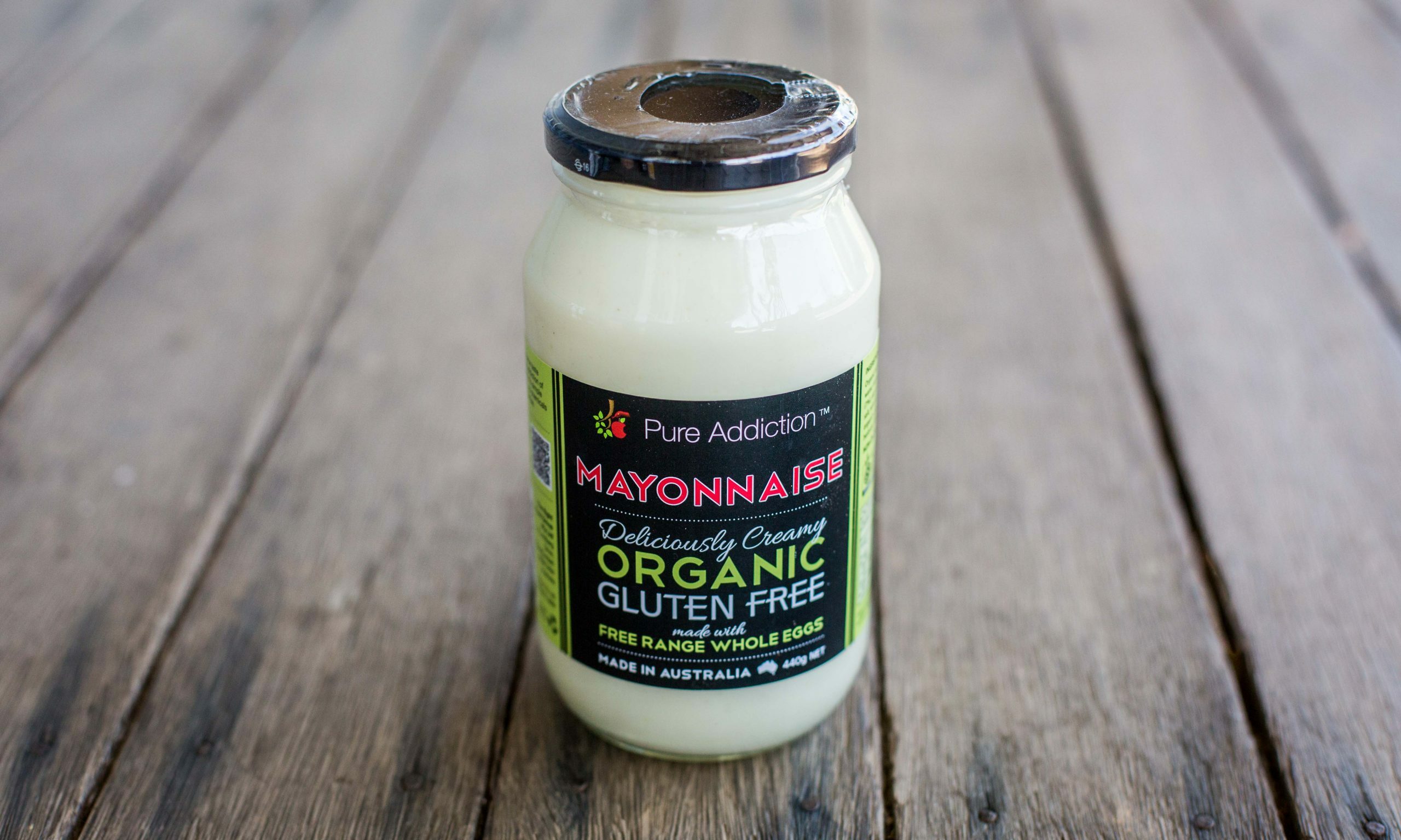 Ozganics Pure Addiction Organic Mayonnaise is deliciously thick, rich and creamy, with a slight sweet acidic mustard note. This well balanced creamy mayonnaise is made from Organic Free Range Whole Eggs. The High Oleic Sunflower oil that is used is both certified organic and cold pressed, therefore it does not contain any chemicals that are commonly used for extraction.
No artificial colours, flavours or preservatives
Made with Organic Free Range Eggs
Australian Certified Organic
Australian made product from an Australian owned company
Ingredients:
Organic High Oleic Sunflower Oil, Water, Organic Free Range Egg (7%), Organic Sugar, Salt, Lemon Juice, Food Acid (Acetic Acid), Organic Mustard, Xanthan Gum, Spice Extract, Natural Flavour, Herb Extract.
Note:
Contains Egg.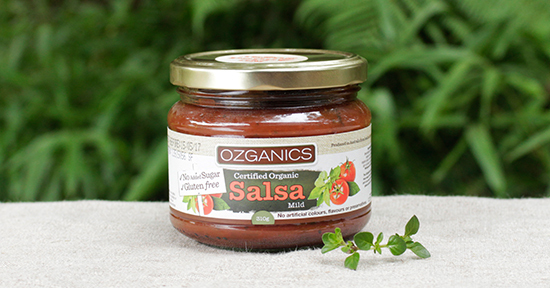 Hand blended with selected organic herbs and spices you'll find this salsa tops the charts as Australia's most deliciously wholesome salsa!