Meredith Dairy - Meredith VIC
Meredith Dairy is an on-farm enterprise, milking sheep and goats year-round to make specialty cheeses and yoghurts.
All products are produced on Meredith's 4500 acre family farm, located 120km west of Melbourne, Victoria. They nurture their animals and land, milk daily and use only the freshest milk to make consistently high quality products.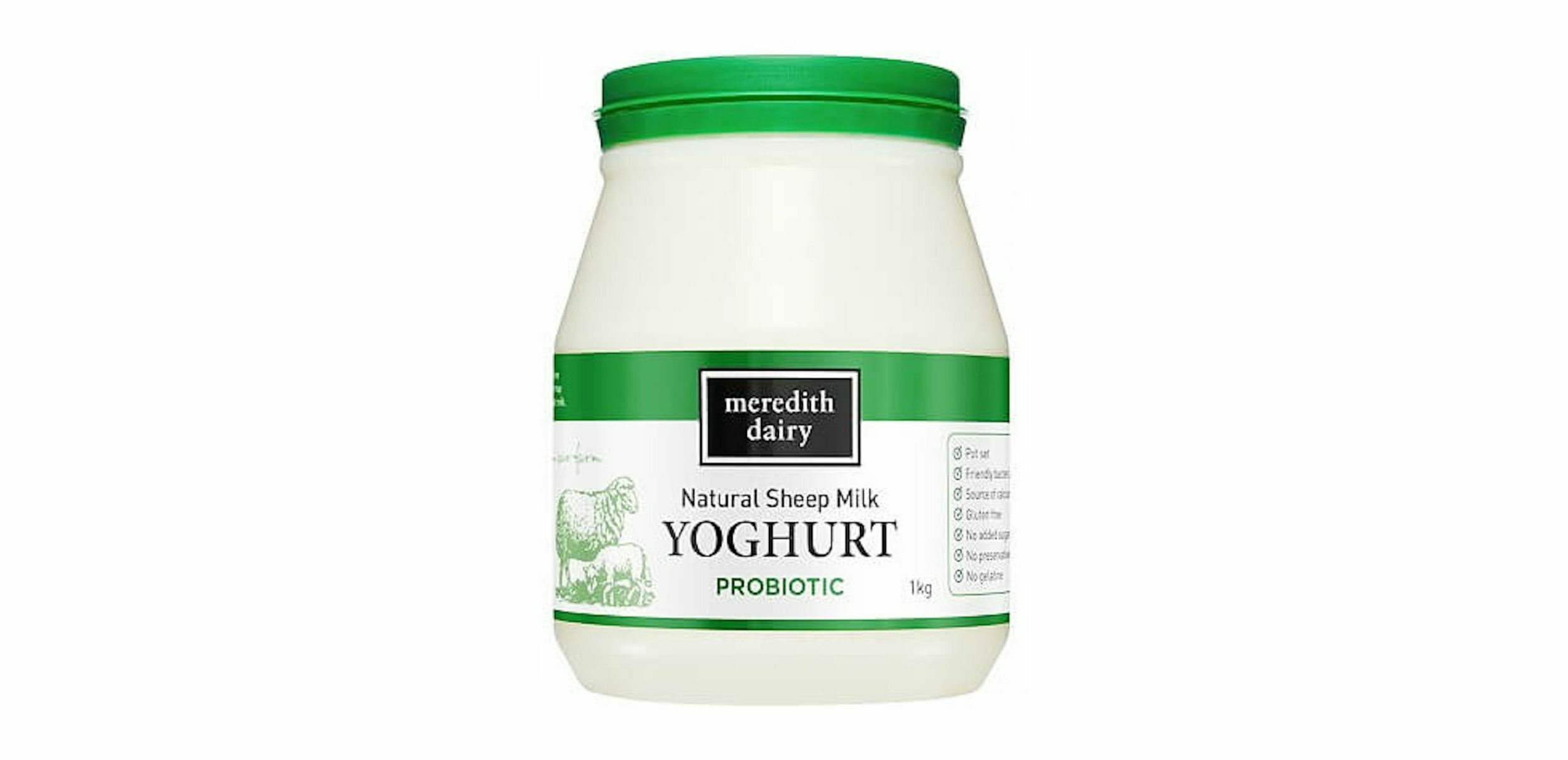 Natural pot set, thick, creamy and delicious sheep yoghurt, packed with probiotics, essential vitamins and nutrients. No added sugar, preservatives, thickeners and artificial flavours, an incredibly versatile and a great alternative. Has added Lactobacillus probiotics to supercharge your gut health. The creamy, naturally sweet and nutty flavour makes it ideal with breakfast, dessert and many savoury dishes.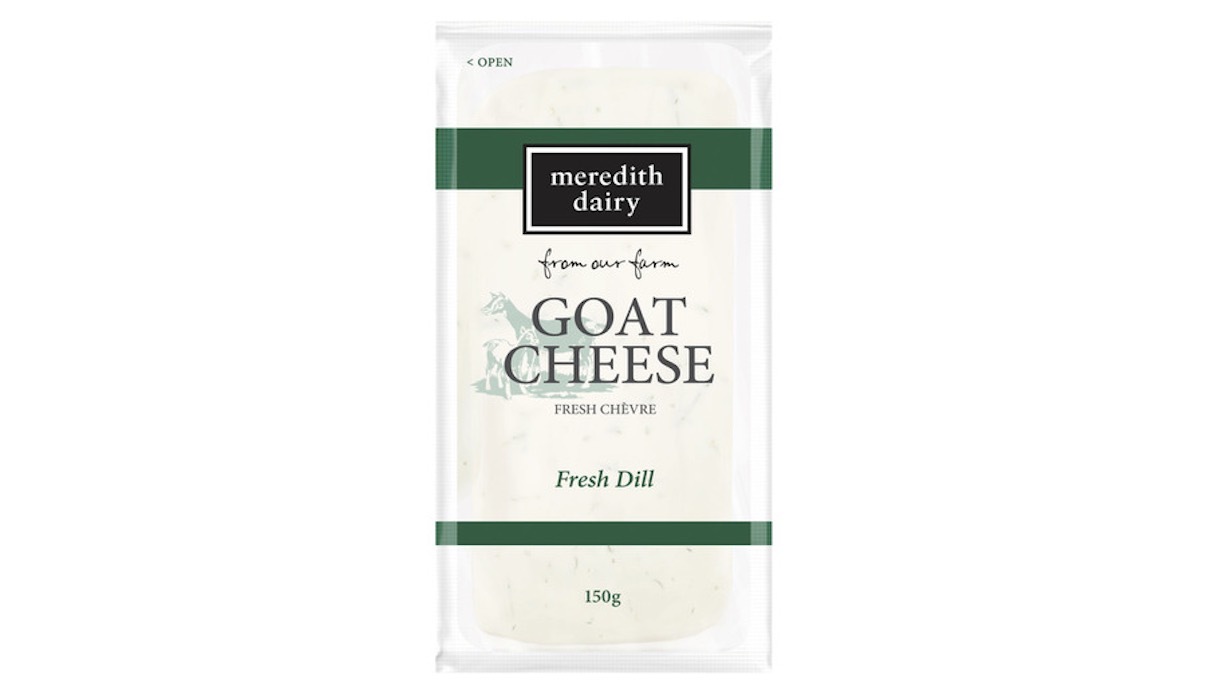 Meredith Dairy fresh Goat Cheese or Chevre is the most versatile of all cheeses. Spread on crackers, use on pizzas, with pasta, salads, baked vegetables or tarts.
Ingredients
Pasteurised goats milk, salt, ash, cultures and non-animal rennet.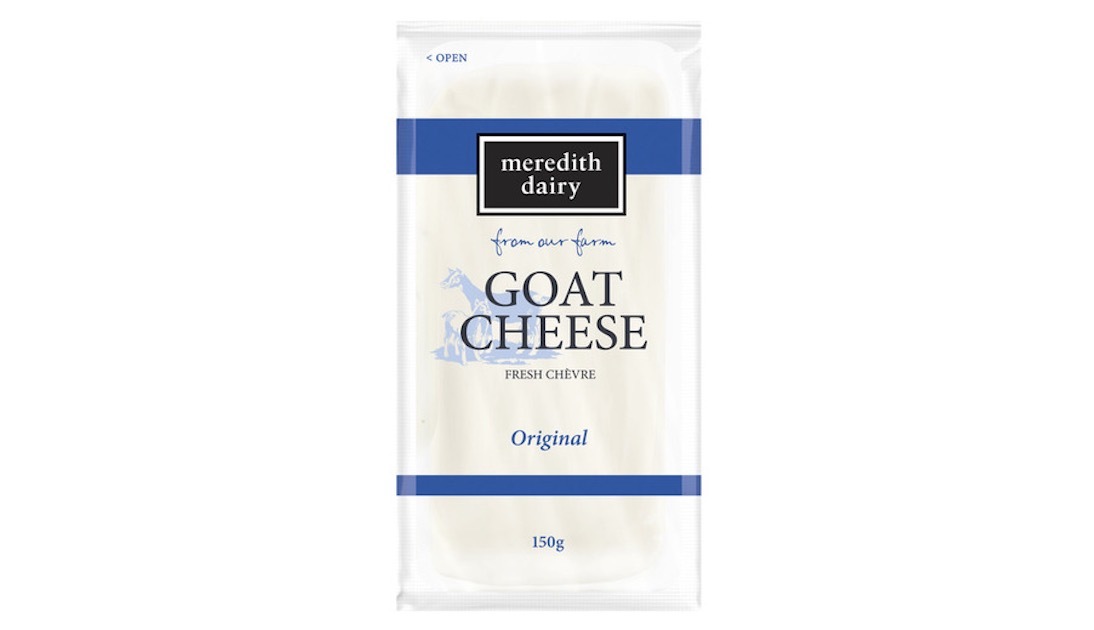 Meredith Dairy's Chèvre is a young goat cheese made from the fresh curd. It's soft and creamy, with a mild, buttery flavour. It's beautiful as a part of a cheese platter, though we'd suggest starting with the chèvre and working your way up to stronger cheeses, as you would otherwise risk missing the subtleties of this beautiful cheese!
Meredith Dairy Farm is the largest of its kind in Australia, milking both sheep and goats and processing dairy products every day. There are 4 milking platforms on the main farm and 2 sharefarmers on nearby sites. With the aim is to value-add all farm produce, not just milk, to produce the best products we can and farm in a responsible and sustainable way, their approach is a shining example of holistic agriculture. Cheese and yoghurt is made every day from the milk collected on the same day. The grains grown on the farm are used by the dairy animals, the straw is used for bedding, cheese whey is fed to beef cattle and the manure is returned to the soil as fertiliser.
Ingredients
Pasteurised Goat Milk, Salt, Cultures, Non-Animal Rennet. Best consumed within 7 days of opening.
Origin: Australia.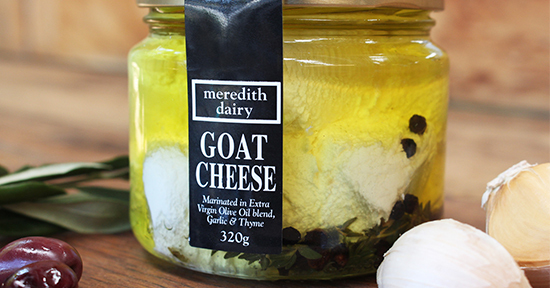 Soft, spreadable goat cheese, marinated in blended Australian Extra Virgin Olive oil, Garlic and Herbs.