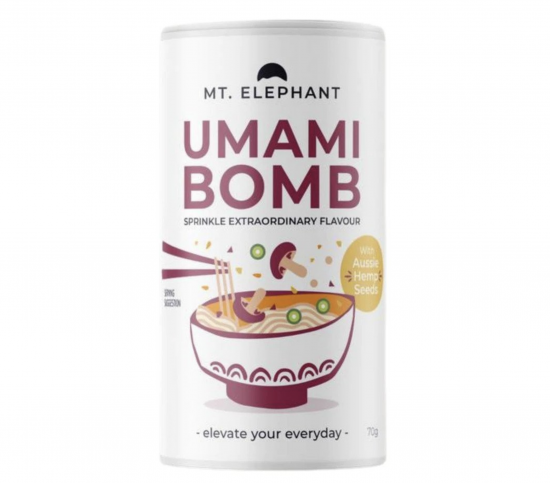 Umami Bomb Seasoning
Umami is the ultimate savoury flavour; earthy, salty and complex. With nutritious hemp seeds, a blend of exotic mushrooms, tamari and just a hint of chilli, this moreish sprinkle will elevate your every meal.
Simply sprinkle Umami Bomb on top of:
Rice dishes to blow your taste buds away
Noodles for extra earthy deliciousness
Stir-fry's for a salty mushroom flavour
Ingredients: Hemp Seeds (80%), Tamari Powder (8%) (Soybean, Rice, Salt, Maltodextrin, Rice Bran Oil), Yeast Extract, Mushroom Powder (3%), Porcini Mushroom Powder (3%), Onion Powder, Ginger Powder, Chilli.
$9.75 70g
Currently Unavailable
Currently Unavailable