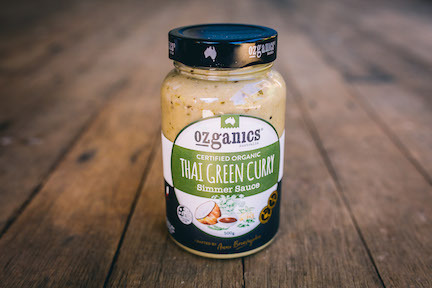 Ozganics – Thai Green Curry
Inspired by oriental traditions of popular Thai cuisine, Ozganics mild Green Curry Sauce is a superb fusion of coriander, coconut milk and fresh herbs and spices. Traditionally served with white meats.
Ingredients: Filtered water, organic coconut milk, organic vegetable oil, organic raw sugar, fish sauce, organic chilli, organic coriander, organic basil, organic lemongrass, organic garlic, organic ginger, salt, xanthan gum, shrimp powder, organic limes, lemon juice, organic herbs & spices and citric acid.
$5.95 500g
Currently Unavailable
Currently Unavailable