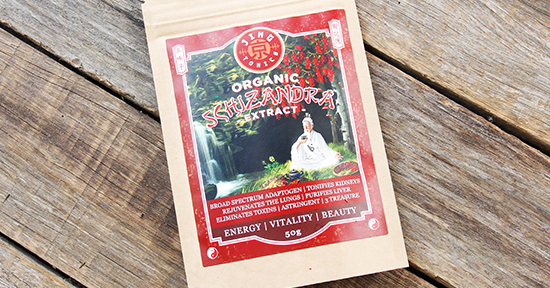 Schizandra Extract Powder – BB:22/06/18
Schizandra is in the elite category of herbs that increase vitality and wellbeing, making you more resilient and adaptive. It is said that those who take schizandra consistently will remain youthful in both appearance and physiology.
PURIFIES THE BLOOD
SHARPENS THE MIND
IMPROVES MEMORY
REJUVENATES THE KIDNEY JING ENERGY
IMPROVES SKIN RADIANCE
$26.95 50g
Currently Unavailable
ON SPECIAL!
Currently Unavailable