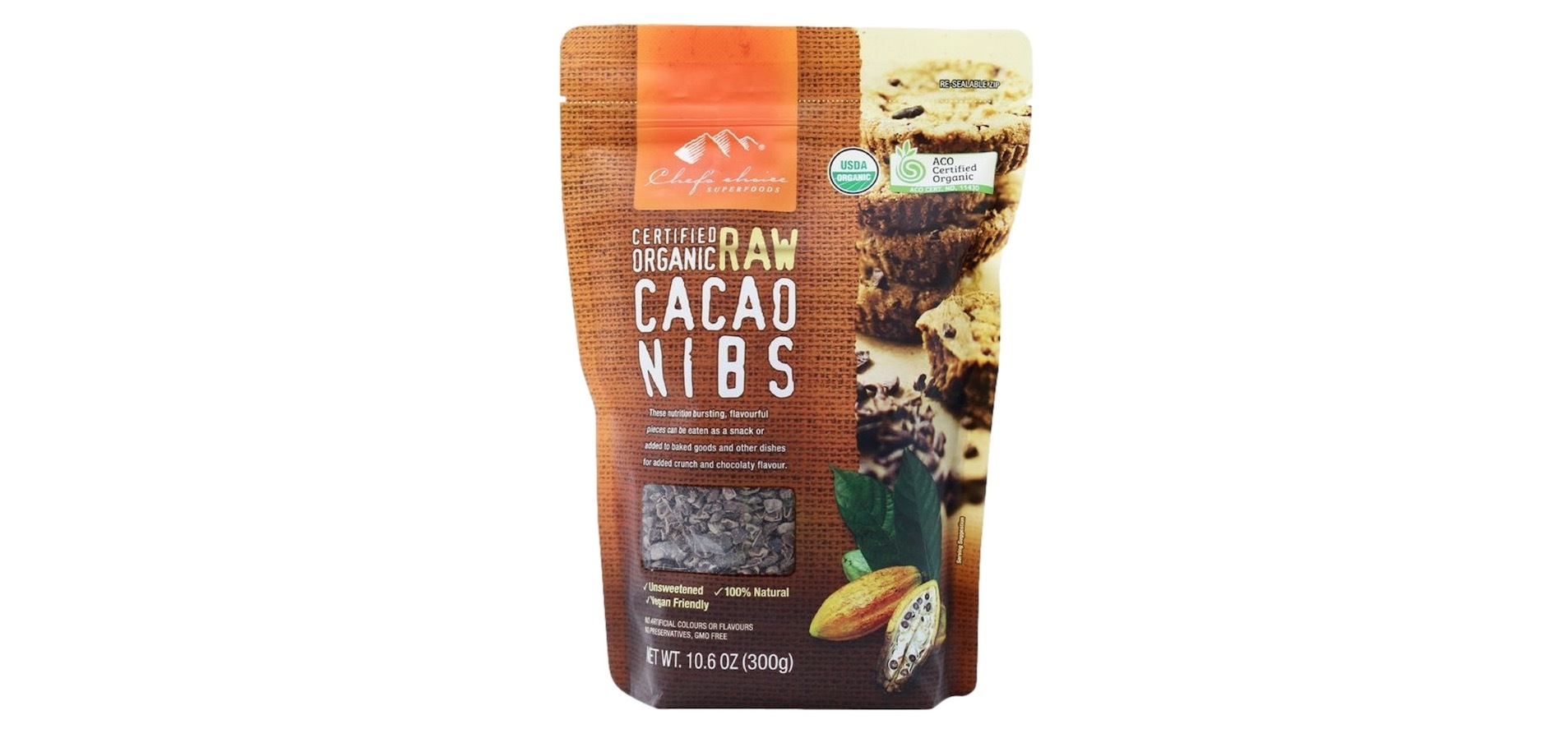 Raw Cacao Nibs – Chefs Choice
Certified Organic. The part of the cocoa bean that is used to make chocolate mass before making chocolate, the nib has all the earthiness and aroma of chocolate and can be eaten as a snack or used in baked goods and other dishes to add a crunchy chocolate flavour.
These Cacao bean nibs have been air dried, separated from their husks and broken into smaller pieces. These flavourful little pieces also have a great nutritional value and act as an energy booster and mood elevator. Great to use as a topping on salads or as a mix in for baked goods or sweets or added crunch and flavour.
Unsweetened
Vegan
No colours / flavours / preservatives
In stock