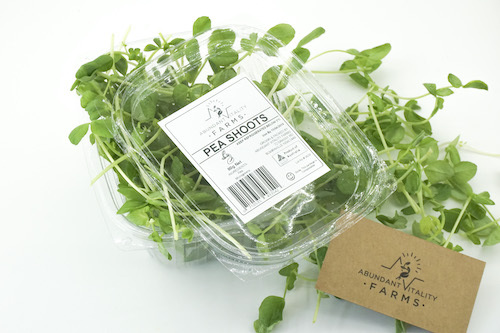 Sprouts – Pea Shoots
Snow Pea Shoots just Yumm! Sweet and fresh great for salads or to garnish, blend them into your smoothies too.
These foods are incredible sources of antioxidants, phytonutrients, enzymes, minerals and vitamins. They help to alkalize your body, support your immune system and ensure proper cell regeneration.
Seven times more vitamin C than blueberries.
Eight times more folate than bean sprouts.
Four times more Vitamin A than tomatoes.
Up to 69% of high quality bioavailable protein.
$5.50 80g Biopack
Currently Unavailable
Currently Unavailable