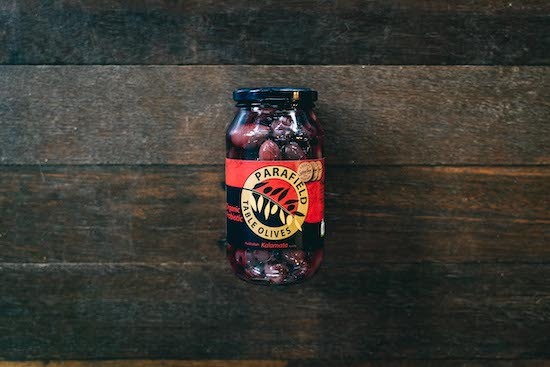 Olives – Parafield – Kalamata – 500g
Certified Organic, enjoy these quality table olives from the Mediterranean climate of Wagga Wagga, N.S.W.
The flesh has a silky Umami (meaty broth ) taste with a peppery buttery finish. This Olive is Festive & Out for a Party !!!
Parafield Table Olives are grown using organic principles. The Olives are naturally ripened on the tree, hand picked and then pickled in a salt brine for 15 months. This process retains the olives health benefits and enhances their natural flavours.
There is no caustic used in our process.
INGREDIENTS; Olives, Water, Salt.
$11.95 500g
Currently Unavailable
Currently Unavailable