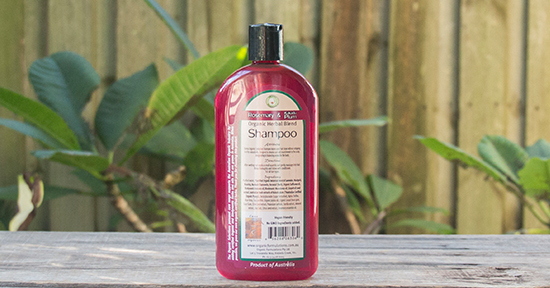 Shampoo – Rosemary & Kakadu Plum
Leaves your hair clean without stripping it of its natural oils. Designed to cleanse and add nourishment to the scalp. Invigorating and balancing aroma for the body.
Directions:
After wetting hair apply a small quantity and gently massage into hair. Rinse thoroughly and follow with conditioner. For all hair types.
Ingredients:
Purified Water, Certified Organic Botanical Blend of Lavender, Marigold, Rosehip, Burdock, Chamomile, Horsetail (herb); Organic Safflower Oil, Biodynamic Avocado Oil, Biodynamic Macadamia Oil, Grapefruit Seed Extract, Australian Bush Extracts of Kakadu Plum Decyl Glycoside (sugar derivative), Alpha Olefin, Aloe Vera, Soy Lecithin, Organic Jojoba oil, Organic Locust Bean Gum, Guar Gum, Olive Leaf Extract, Potassium Sorbate, Sea Salt, Citrus Seed Extract, Rosemary Essential Oil.
$12.95 each
Currently Unavailable
Currently Unavailable