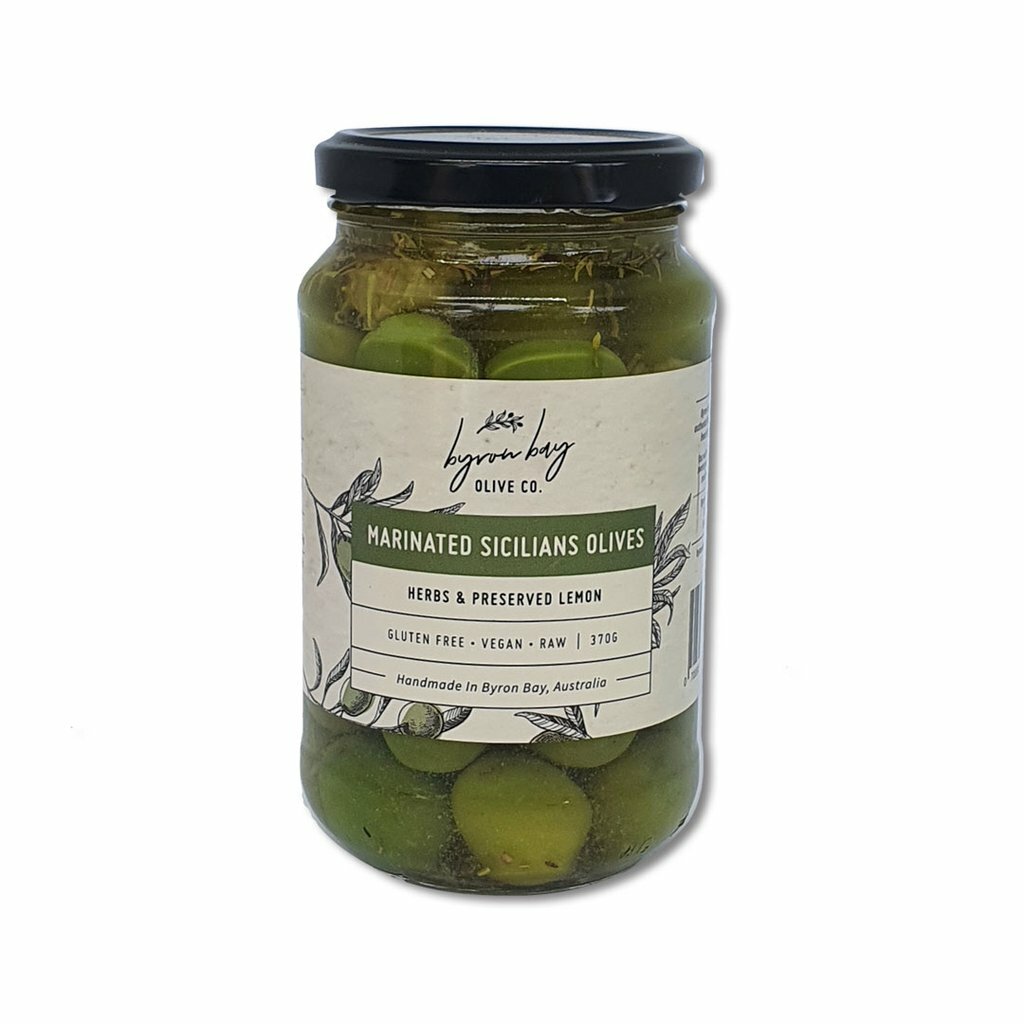 Olives – Byron Bay Olive Co – Marinated Sicilians
Byron bay Olive co. specialises in marinating olives and use a variety of spice blends for each of our olive types. The right herbs and spices depending on the olive's texture and its variety. This is one of our favourites!
Sicilian olives are less salty and meatier than other green olives. The best locally grown lemons are used to and make preserved lemons to give these olives their distinctive flavour.  These olives are combined with preserved lemon, rosemary and thyme.
INGREDIENTS; Olives, selected herbs, preserved lemon, sunflower oil, salt, water.
$11.00 370g
Currently Unavailable
Currently Unavailable