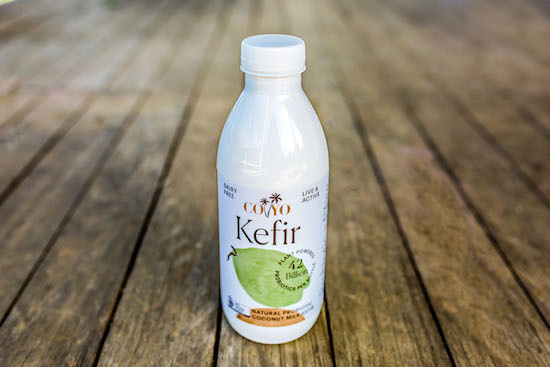 Coyo – Probiotic Kefir
As the first plant-based Kefir in Australia, we had to make sure it packed a punch. Our natural Kefir has all of the tangy goodness that nature intended balanced perfectly with the intense creaminess of organic coconut milk. With live vegan probiotic Kefir cultures, this simple concoction is the perfect way to keep on top of your gut health. Use as a milk substitute, blend in a smoothie or add a healthy fizz to your mocktail.
Ingredients: Organic Coconut Milk (67%), Filtered Water, Organic Tapioca Starch, Chicory Root Fibre, Vegetable Fibre, Live Vegan Probiotic Kefir Cultures.
$12.75 700ml
Currently Unavailable
Currently Unavailable