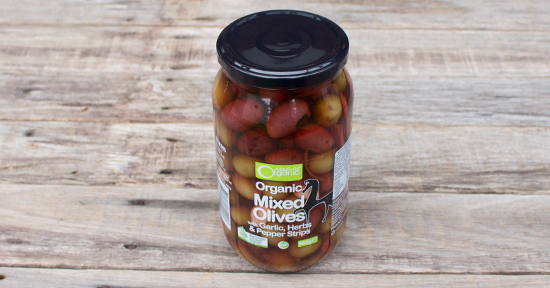 Olives – Mixed with herbs – Absolute Organics – 980g
Certified Organic.  Organic Olive Mix with garlic, capsicum & herbs, in red wine vinegar brine and pasteurised.
Ingredients:
Kalamata and green olives* (49%), water, capsicum* (11%), garlic cloves* (2.8%), red wine vinegar*, sea salt, bay leaf crushed* (0.04%), acidity regulator (citric acid). *Certified organic.
$23.95 980g
Currently Unavailable
Currently Unavailable