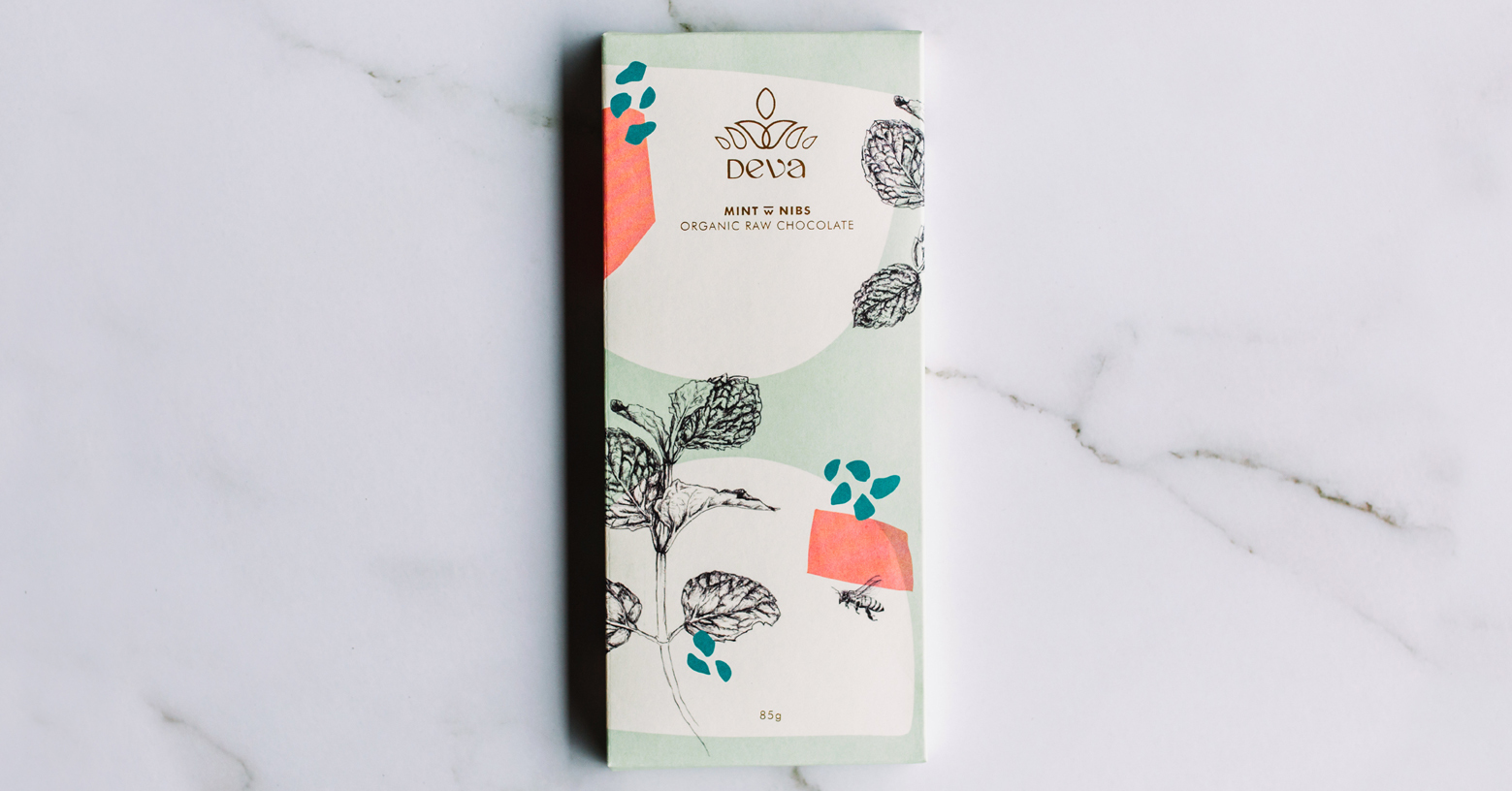 Deva – Mint & Nibs
A refreshing blend of organic Australian Peppermint oil and smooth dark Cacao with a satisfying crunch of organic, raw cacao nibs. 78% raw cacao.
Organic Ingredients – cacao paste, cacao butter, raw Australian honey, cacao nibs, vanilla, sea salt, peppermint oil.
Hand Crafted by our friends @ Deva Chocolate right here in Bello!!
$7.95 100g
Currently Unavailable
Currently Unavailable