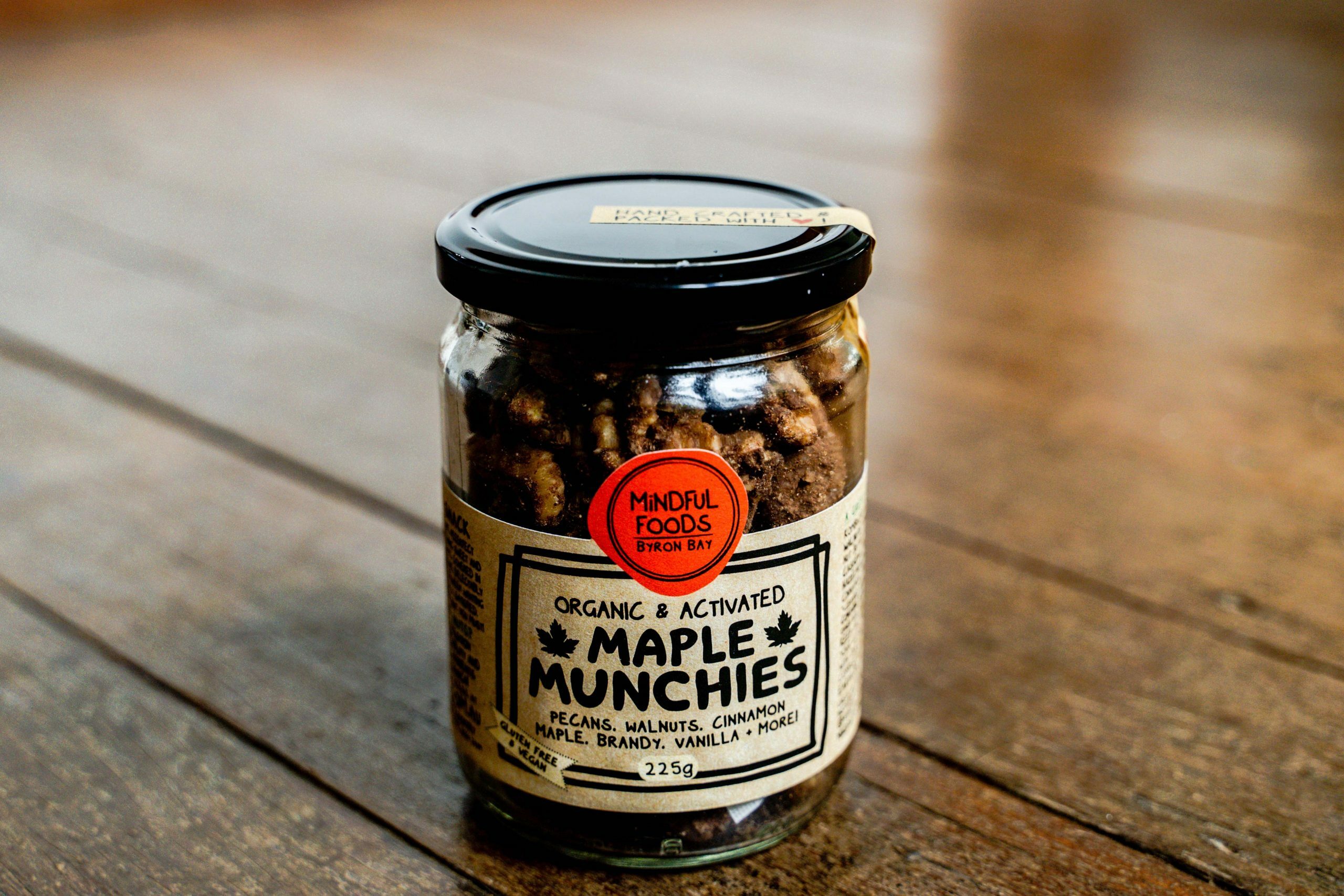 Mindful – Maple Munchies
These maple cinnamon nuts are peeerrfect when your hankering for something sweet and flavoursome!
Pecans and walnuts covered in a caramelly cinnamon crust. They're delectably crunchy, leaving you teetering between wanting more, and feeling deeply, deeply satisfied.
You may not want to share them, but you must!
How to munch: as they are, sprinkled on yoghurt, granola, in salads, or on a cheeze board. P.S take them to your next dinner date!
$16.95 200g
Currently Unavailable
Currently Unavailable