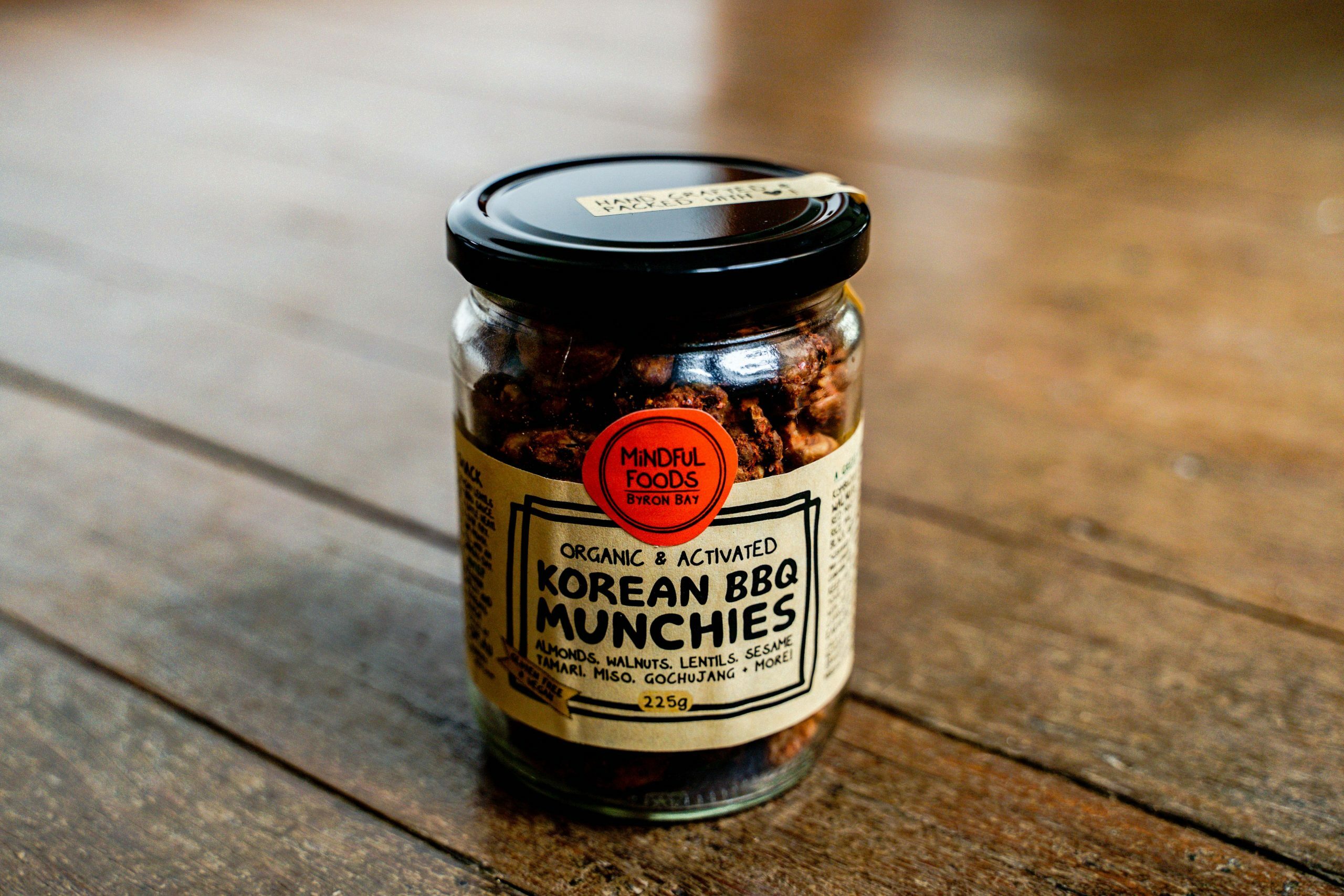 Mindful – Korean BBQ Munchies
Activated almonds, cashews & crunchy lentils coated in our home-made korean bbq sauce. The gochugaro chilli gives them a little heat!
They're peerrfect to throw on a stir fry,
In a salad, or directly in to your mouth.
P.S they also go ridiculously well with an ice-cold beverage on a warm summers day.
$16.95 200g
Currently Unavailable
Currently Unavailable