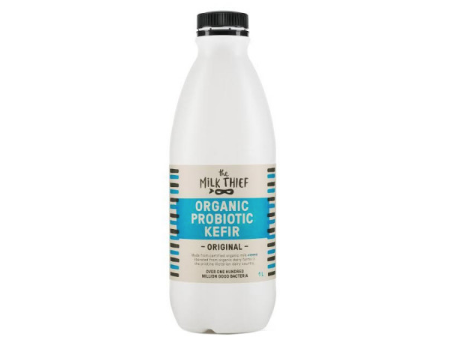 Milk Thief Kefir Probiotic – 1kg
The Milk Thief Organic Kefir is a delicious, organic kefir with 100+ Billion live probiotics per 250gram serve. The Milk Thief Organic Kefir can be enjoyed in many ways – as a topping on your morning cereal, blended into your favourite smoothie or enjoyed straight up for a powerful probiotic hit!
This product is certified organic by ACO.
Ingredients
Fresh Organic Milk 99.7%, Organic Milk Powder,  Probiotics (acidophilus, bifidum 0.5%), Kefir Culture 0.05%.
Made in Australia.
$9.95 1kg
Currently Unavailable
Currently Unavailable