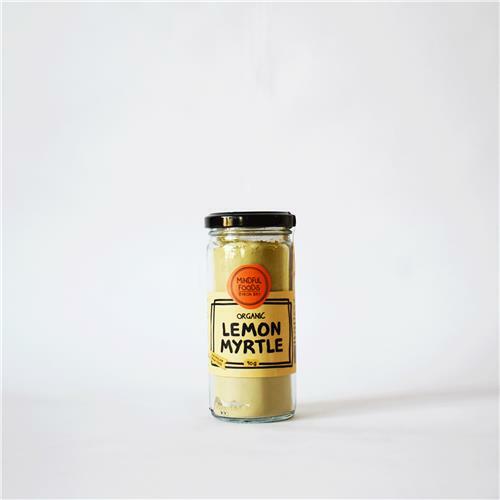 Lemon Myrtle Powder – Mindful – 90g
Grown and harvested in coastal regions of New South Wales and Southern Queensland. The leaves have a strong, fragrant aroma and taste.  It is often used in desserts, baked goods, marinades, dukkahs, tea blends, and spice mixes.
100% Certified organic Lemon Myrtle leaf.
$11.95 100g
Currently Unavailable
Currently Unavailable