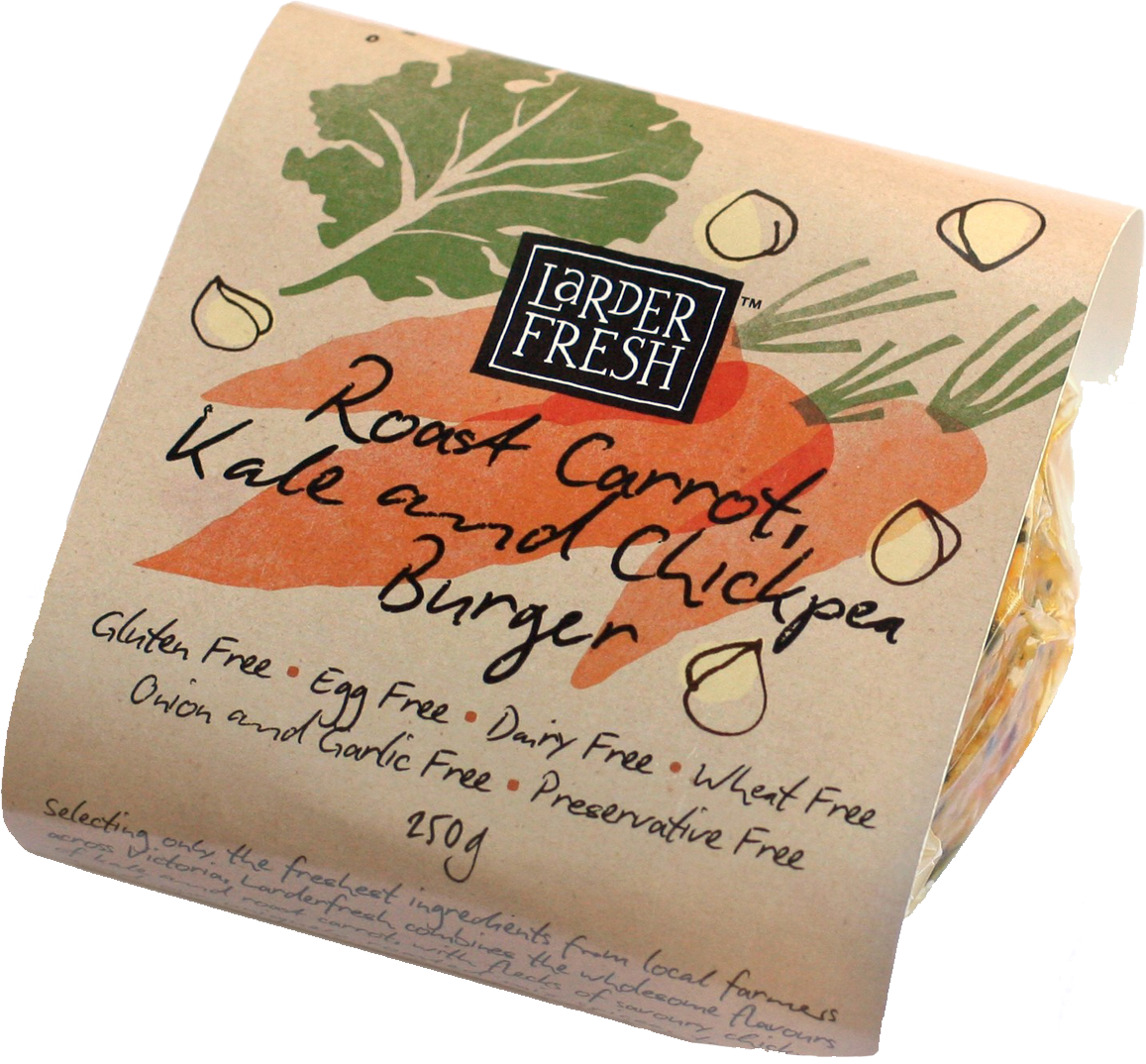 Larderfresh Burger – Roast Carrot, Kale & Chickpea
This burger bursts with exotic spices and has the surprisingly delicious combination of roast carrot with kale, sweet potato and chickpea. Top with fresh lettuce, pickles or your favourite relish, and it'll be as close as you'll get to burger perfection.
Free of gluten, dairy, wheat, egg, yeast, onion and garlic. No preservatives or additives.
Ingredients: Chickpea (51%), Roasted carrot (29%), Sweet potato, Red lentil, Sunflower seeds, Rice bran oil, Spices, Salt, Organic dried kale (1%).
$7.95 250g
Currently Unavailable
Currently Unavailable