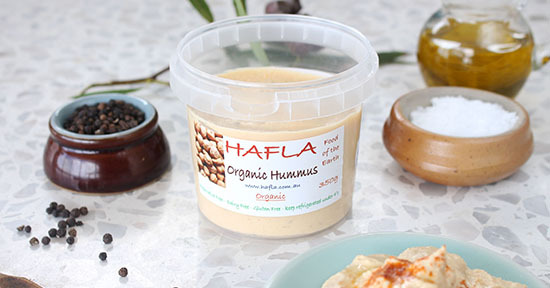 Hummus – Use By 12 Jan
Our Hummus is made using certified organic Australian chickpeas, Organic Tahini (sesame paste), Cold press (virgin) Australian olive oil and spices.
It is made and sold fresh.
From time to time our chickpeas still have the husk on them and the dip takes on slightly darker shade, at times these pieces of husk are visible as brown "spots" in the dip. Husk left on the chickpea enhances the quality and wholesomeness of our product.
Our hummus, made with the right balance of chickpeas and sesame seeds, provides you with a rich protein, and is therefore a perfect food for vegans.
350g
Currently Unavailable
Currently Unavailable