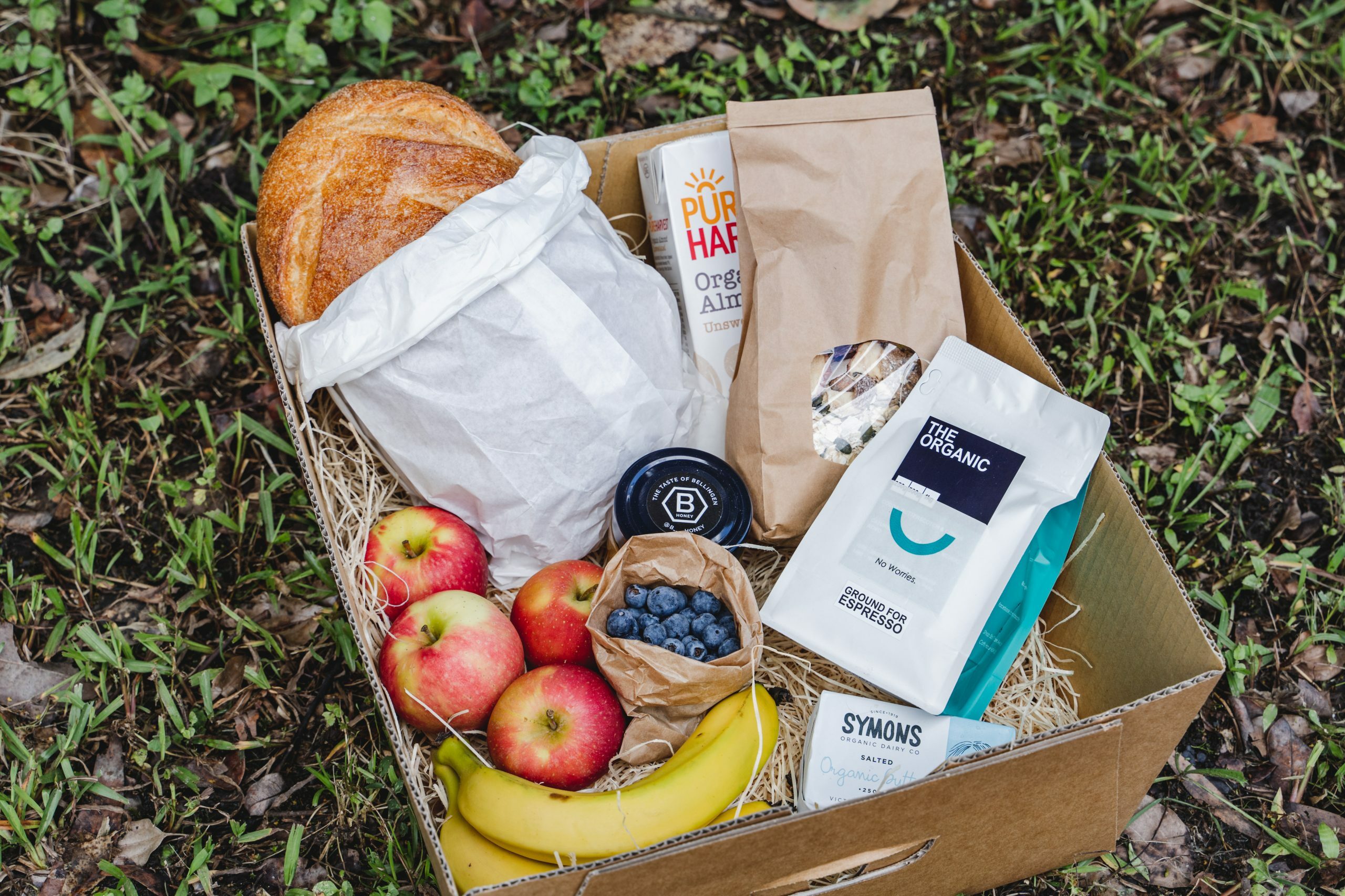 Holiday House Starter Box
A more substantial box for Holiday House guests that will help them get set for the day and take some goodies on their travels.  All organic, and all from the Bellingen area, this box profiles the wonderful artisan foods we have on offer.
The box comes at a discount to the regular retail price and is delivered in a beautiful presentation box.
Includes:
1 x Fresh Loaf of bread from Hearthfiire Bakery 
1 x 500g Bello Cartel Muesli 
1 x 300g jar of B Honey of Bellingen
1 x 250g Stoka Espresso Coffee
1 x 250g Symonds Organic butter
1L Organic milk
A generous selection of locally grown seasonal fruits – e.g. apples, bananas plus either berries, melon or stone fruit (depending on the season).
$80.00
Currently Unavailable
Currently Unavailable